Well, it's perhaps my third home after my local Topshop store. Seriously, the Victoria and Albert Museum in South Kensington is somewhere I've visited for many years now, from when I was taken around by relatives as a (probably confused) child, to exciting adventures during my art foundation (seeing a Hardy Amies show). There's parts that stay the same and familiar, such as the Grecian Chloe dress that still fascinates me after many years, but also plenty of new exhibits that are gradually added to make the collection what it is today. I became aware of the Fashion Future Now Exhibition after reading Coco's Tea Party and it's a good thing I did, as I was unaware it had been running since May (though it's on until January 31st, so you all have plenty of time to visit). Not only does it display the work of 2008's Royal College of Art MA Fashion graduates, but it details the whole design process, splitting the work into the sections of Concept, Form, Technique and Detail. It was difficult to choose a favourite section, but I found the Concept section interesting, showing not only the garments, but the paper patterns and a brief outline of thought process and development.
My photos don't really do the collections justice, so make sure you visit!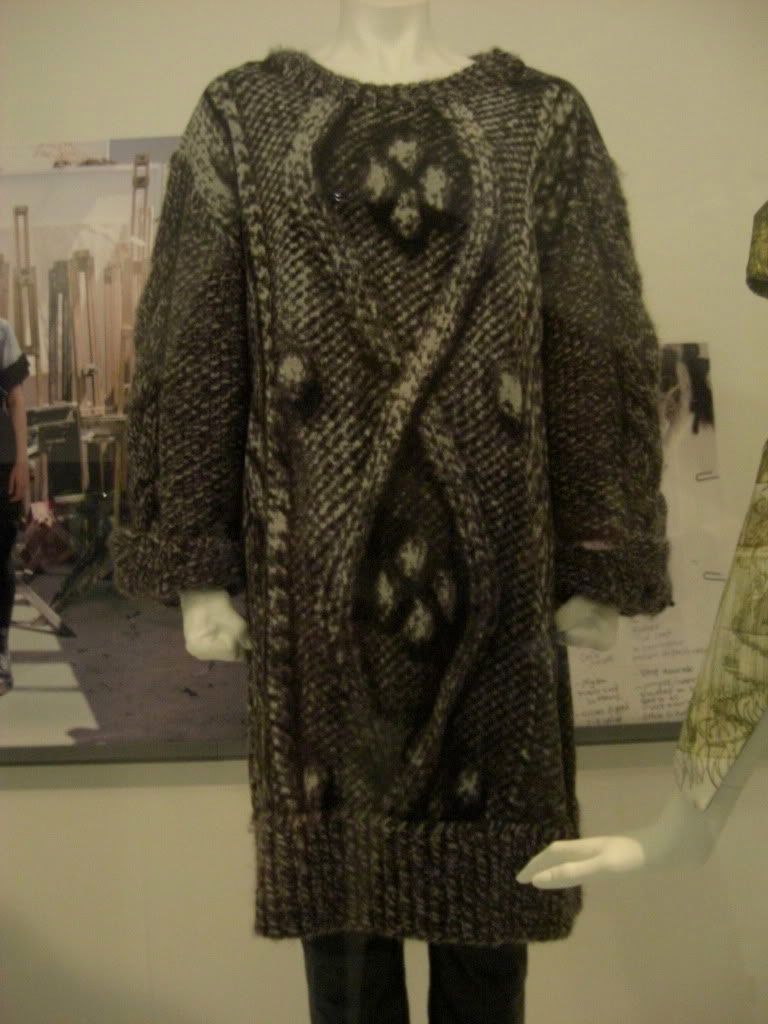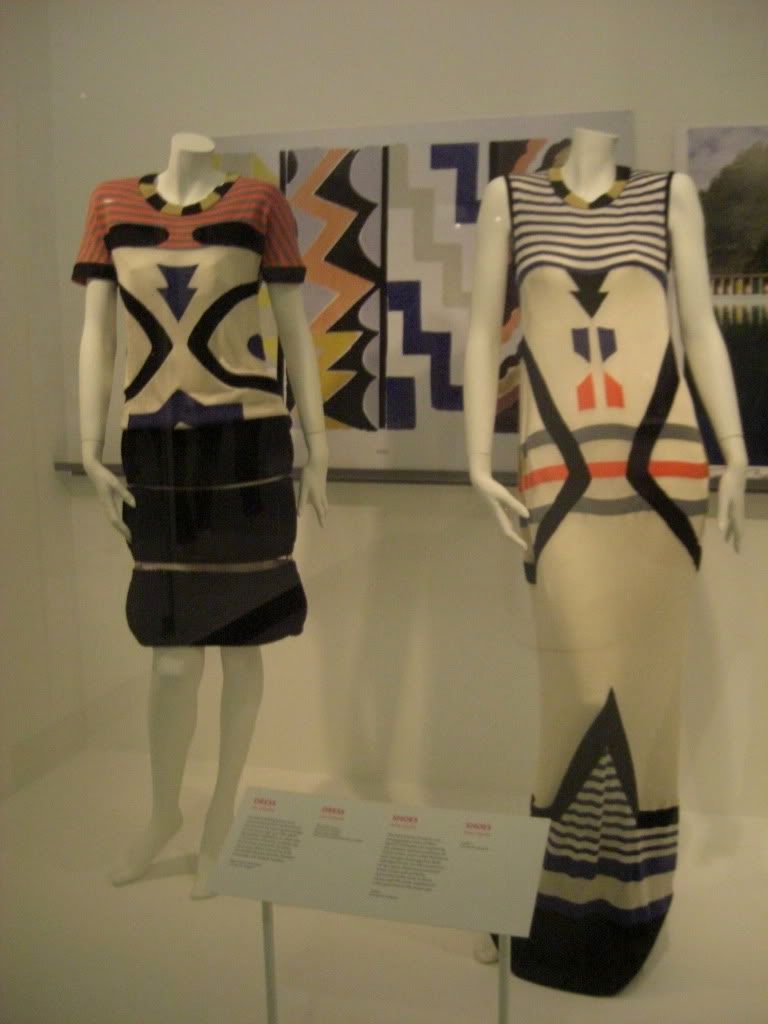 The perfect leather boot. The exhibition shows plenty of accessories that some of the designers collaborated with other students to produce. I stupidly didn't note down who created this boot, but really loved the plaited leather detail at the top.
fully taking control of her work.
I loved the way Gudrun Kloepsch manipulated a variety of different fabrics and textures to create a collage effect that just works, and doesn't look overdone.
I really liked the variety in the sketchbooks, as each one had a different style and gave an insight into the mindset of the designer. As they were inside a cabinet, it was only possible to get a glimpse of the talent inside but I'm sure it helps to understand the final conclusions a bit more. I'd definitely recommend coming here if you're a fashion student; I took endless notes about techniques and inspiration to get an idea of how best to approach a collection and it's got me excited about finding ideas for my final year.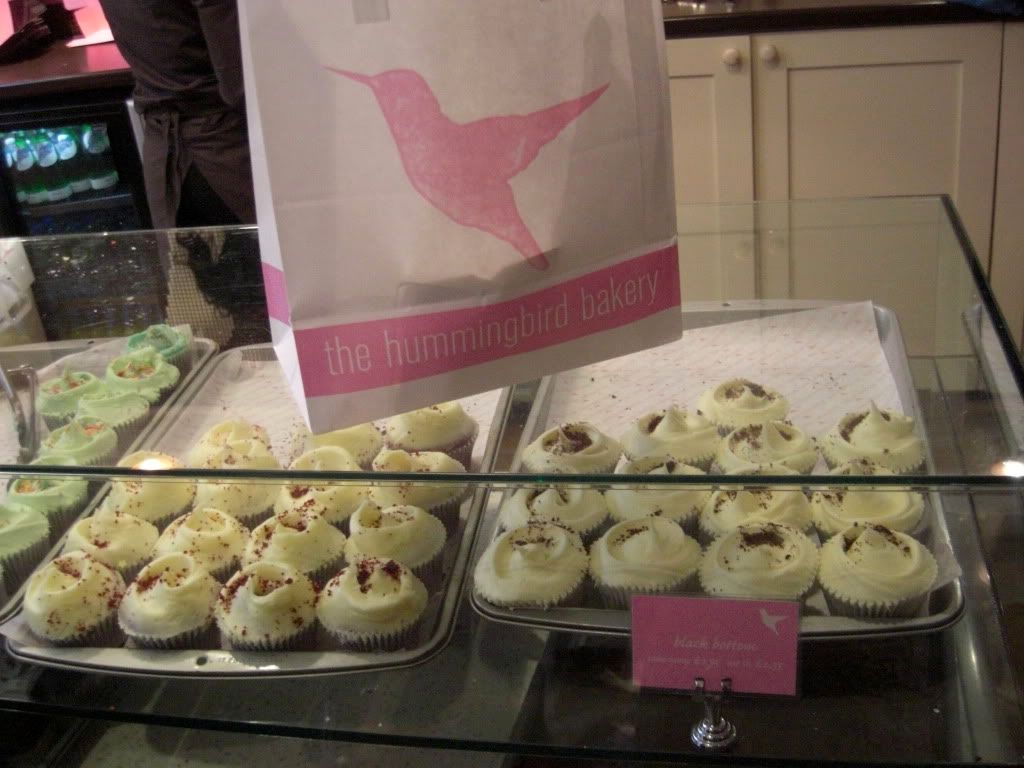 Bianca paid me back for something in cupcakes, which I'd love to happen again, despite the health implications.
P.S Sorry for any crazy formatting, I have been using a combination of two different Blogger editors!