Last week I got to go to the
Rare
Press Day at the swish Groucho Club in Soho, avec
Fiona
,
Ozzy
and
Reena
to see their offerings for next Spring. Rare is stocked in Topshop amongst the numerous concession brands that are continuing to improve their stock and severely tempt my wallet. I'd always associated the brand with glitzy party dresses and lot's of glamour but being a scruff, I was quite delighted with the 90s vibe of the more casual pieces.
This looks like something straight out of Clueless and I could definitely see myself teaming it with some high waisted denim shorts and white brogues next Summer.
I also liked the sportswear feel of this grey jumper, complete with handy mesh layer. I'd be wearing this now over something lacy, if I could get my hands on it. Hope the Winter months fly by…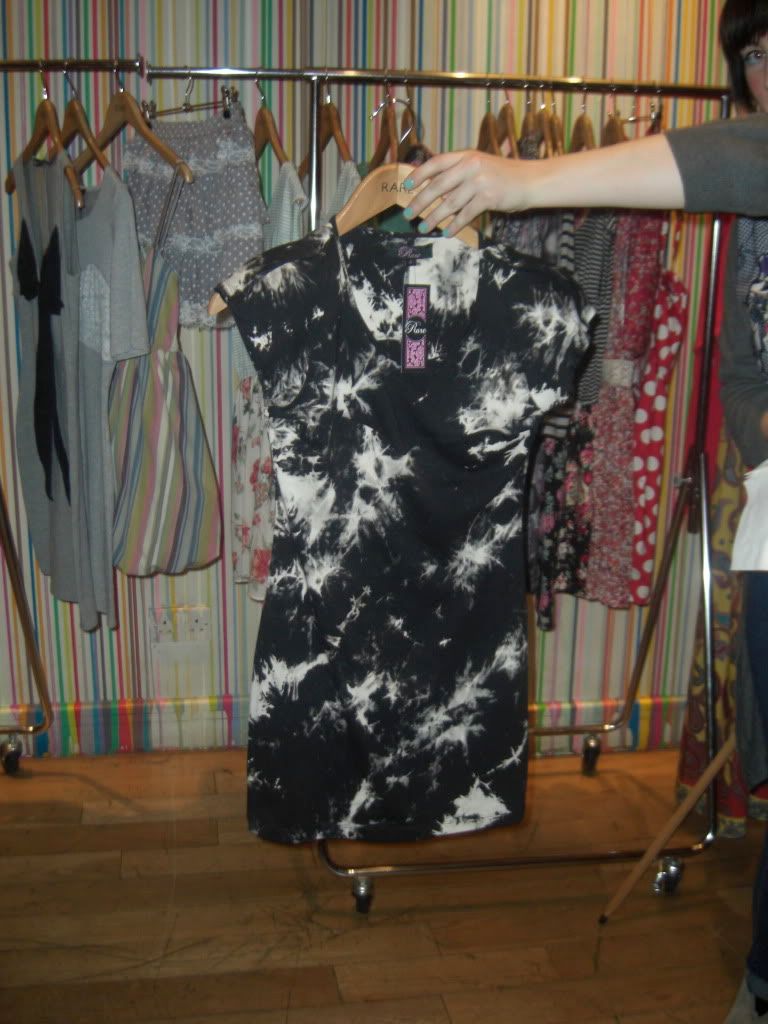 Cute t-shirt dress with a print from outer space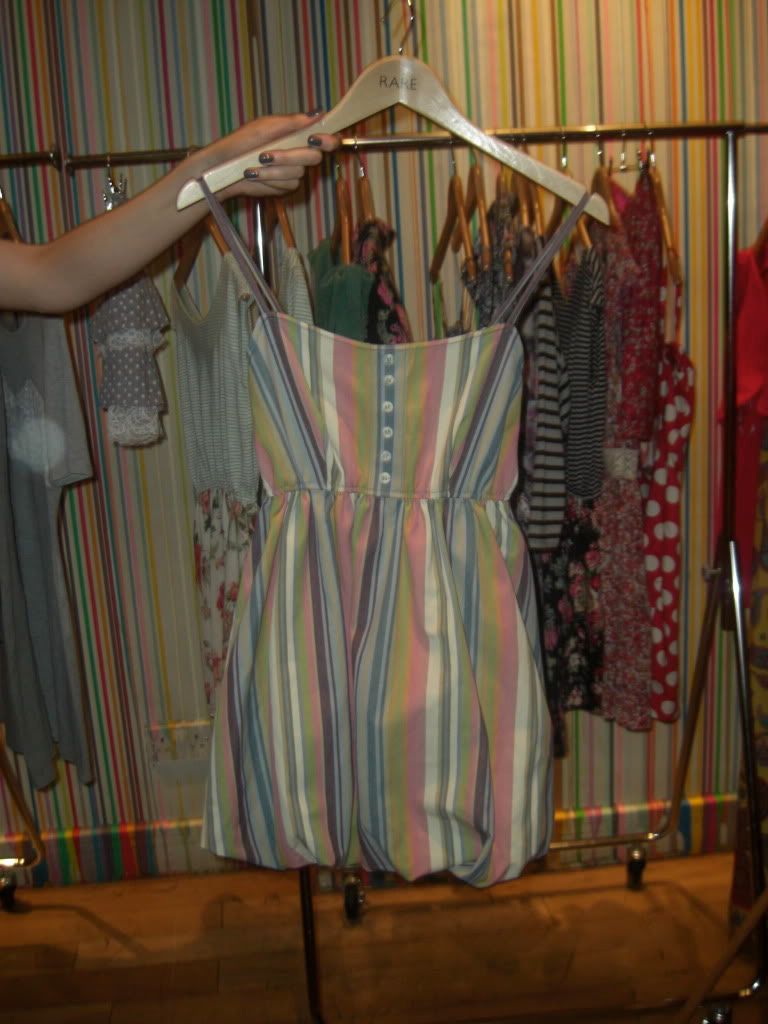 Candy coloured stripes make this dress very pretty and just itching to be teamed with some Doc Martens
Also loved this longline military cardigan, perfect over a skater dress and teamed with some brown brogues
Really crazed looking picture, where I tried to look unaware of the photographer. I also realised that a visit to the hairdresser is necessary very soon.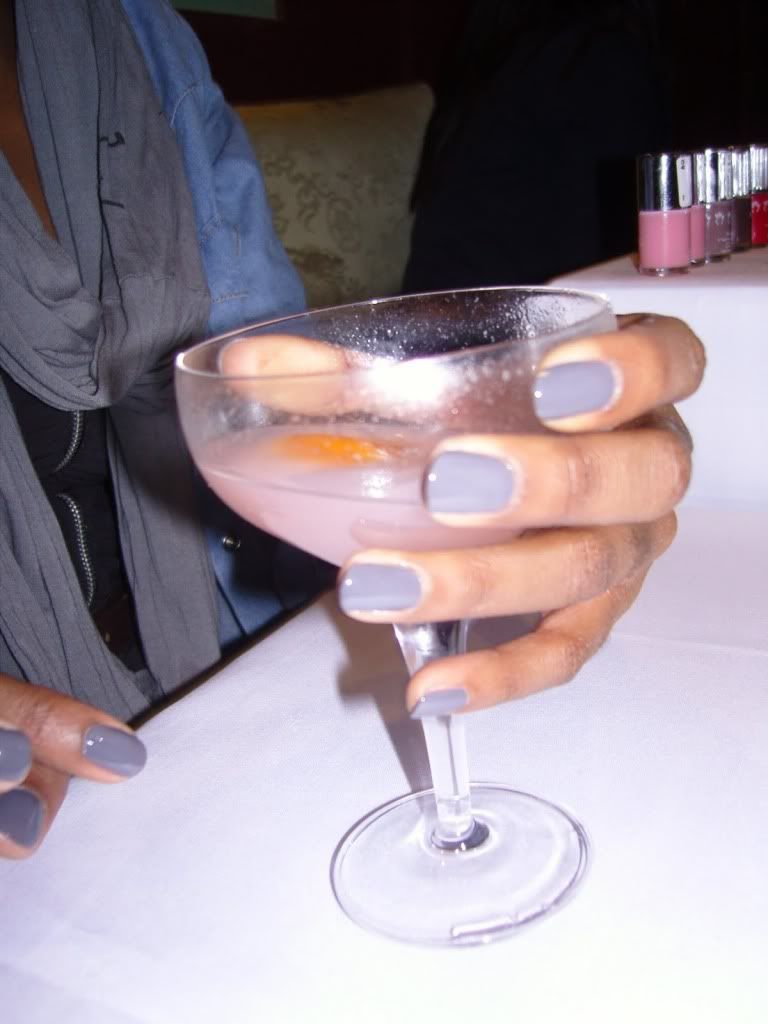 This press event was a rather swanky affair, with cocktails, manicures, miniature hamburgers and goody bags, making it quite a change to a typical Wednesday evening. I'm obsessed with any shade of grey and wanted my nails to follow suit; I might just have to splash out on this Nails inc colour…
Afterwards we decided to go for some dim sum, but managed to catch the
Luella for Libert
y Christmas Shop
type thing before the store closed. A great place to get expensive yet much coveted stocking fillers, such as mini Vivienne Westwood purses and floral headbands. Very jealous of any millionaire's daughters who might wake up on Christmas morning with all of this stuff under the tree.