You might have realised from some
previous
posts
that my driving test has been stressing me out. However, today I managed to pass with 6 minors! To cut a long story short, I've been learning for three years (with maybe one of those years being a gap due to going to University and generally losing confidence) and had three different instructors. The first instructor actually abandoned me and told me I wasn't progressing enough (steering did confuse me at first) and suggested that I start to use an automatic car. It took a few months to find my second instructor, who gradually filled me with more and more confidence and helped me to progress a lot faster and to understand driving a bit more. I still had a long way to go, but I was starting to get better…
Is it possible to drive in
these
? I'm sure I'll try at some point…
In my second year at Uni, I was determined to keep going and found another instructor to help me drive in the tricky area of Nottingham. This was worth doing, as I eventually got test ready (and perhaps drove a bit more like a man) but alas, my first test was cancelled a few days before the end of the summer term. This meant I had to go back to instructor number two and get used to the test area again (and her very specific way of doing manoeuvres). I also had a ticking clock situation, as I knew I was moving to New York for 7 months from late December and didn't want to lose the momentum. So I started my tests; as you know I failed the first and second (plus there was a cancelled one in between), but I actually failed a third test on the 9th, which I decided to keep secret from here, Twitter and Facebook. I was pretty sad, but knew I had to re-group and focus on the next test, always with the ticking clock situation in the back of my mind.
Reasons I may have passed fourth time:
I'm now a better driver, after using the extra lessons to finally master tricky hill starts and reversing around the corner.
Colour Therapy; I was wearing a green cardigan, white top and red tights underneath my jeans. Apparently these are good colours to wear when having a driving test, though not what I would normally sport on a daily basis.
Jedward got voted out of the X factor. This won't make a lot of sense to non-UKers, but I'd started to liken my failed driving tests to Jedward constantly surviving against the better singers in the competition. Now they're out, I was able to pass.
I kept my test date a secret from everyone, apart from work and my instructor, meaning that I had no pressure.
The examiner was really nice, when he asked what I'd normally be doing today, I said 'Knitting!' I actually started screaming at him when he said that I'd passed, might have scared him slightly.
Possibly might have overdosed on the Rescue Remedy.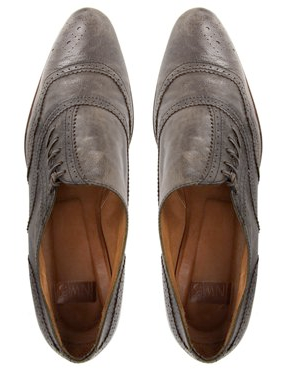 I know this post is a bit random, but I've wanted to write it for ages! I guess it shows that you should never give up on achieving what you want to, as seeing a lot of younger drivers got me down. I know there's going to be more challenges for me to face in life (hello graduate collection) but after this, I feel I can cope with anything. If any of you have failed a few times or are yet to start learning, then I'd definitely recommend that you persevere. After all, if I can do it, after three years, three different instructors, three Mulberry bag's worth of lessons and four tests, then so can you!
Now I'm a lot less stressed, I can focus on sorting my life out before I move away! I will be finishing off a more fashion-related post soon, and figuring out my outfit for the latest
Aussie
-related challenge. It's going to be a good week….
P.S This was also my 100th post, what a wonderful way to do it!