It may seem like every other post on here involves some kind of blogger event, organised by various PR companies with lashings of free hospitality and fun, but sometimes it's nice to take control and organise something yourself. After reading
Hannah
's post, I was inspired; it'd be great to host an event giving enough notice for far flung bloggers to attend, since we mainly seem to exist in a virtual world. We communicate with each other, understanding each other's fashion thoughts and opinions, yet rarely meet due to geographical constraints. This had to change; we set a date for our scaled down meet-up but unfortunately
Hannah
wasn't able to make it due to illness, so I was left to represent the organisation team.
Cookies and Cream in cupcake form
The plan was to meet at the Primrose Bakery during a snowy Wednesday afternoon and I was slightly scared as I hadn't taken any phone numbers and was fearing a long wait in the cold. Luckily I saw the familiar (and friendly) faces of Winnie and Selina and ran in to greet them; due to the extent of our comments and Twitter messages, it was like meeting with old friends. Cupcake in hand, we sat and excitedly discussed life and blogging for over two hours! We mused about how long the trend would continue and how we felt about leaving a permanent mark on the internet for future generations to see. I still have things that I forgot to add but will have to save that for another time…
I wish I lived vaguely near this place, imagine having breakfast here everyday…
Some more photos of the Primrose Bakery, I loved the retro kitchen accessories and of course the array of delicious cupcakes. Very tempted to buy a recipe book to attempt my own creations…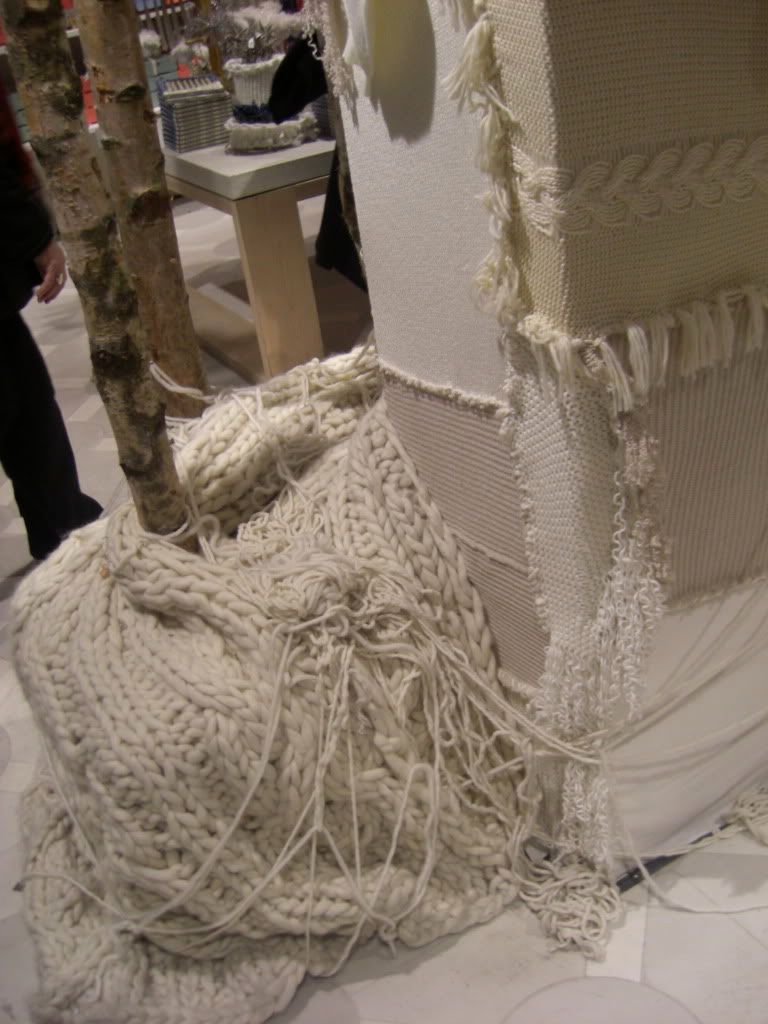 I wanted to take an insane amount of pictures but feared strange looks and perhaps being thrown out by security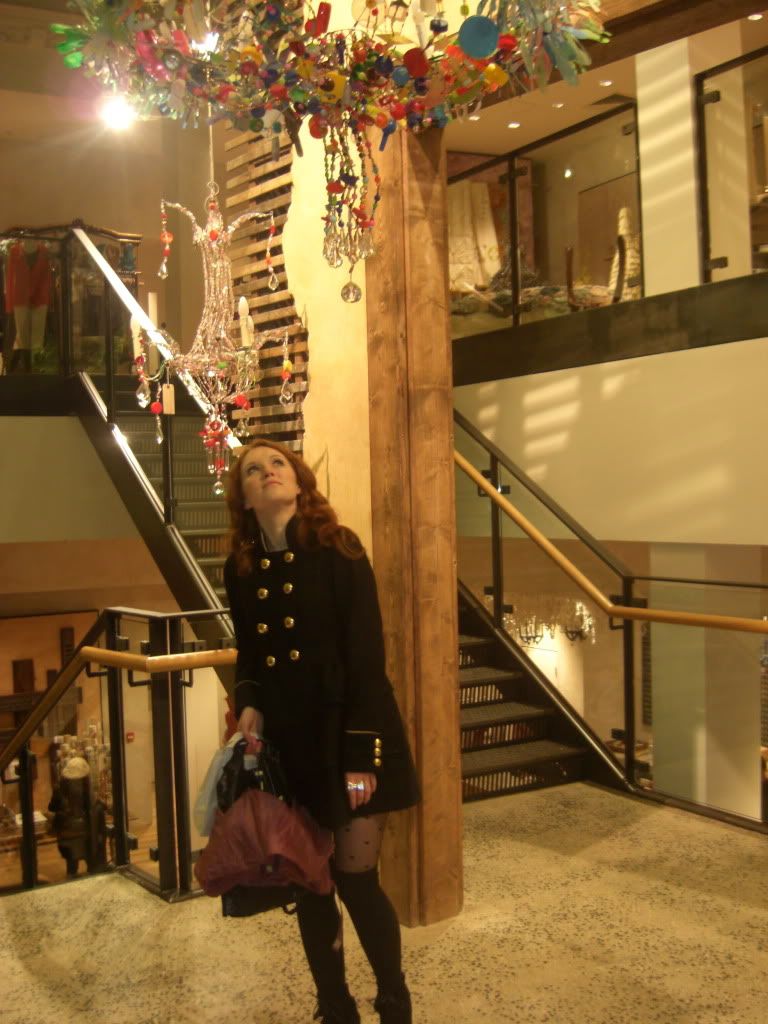 After much discussion, our first shop visit would be to
Anthropologie
and after an interesting walk through Soho, we eventually arrived. I'd heard that the store had the whole lifestyle/concept niche covered and I was fascinated by the attention to detail in the store. The cosy, crafty aesthetic shown in the clothing (lots of embroidery, patchwork and ruffles) is reflected in the surroundings and I was particularly fond of the knitting theme around the store (I think I might have made an excitable sound when I saw the display pictured above). The store was part museum, part adventure and the staircase reminded me of something out of Alice in Wonderland.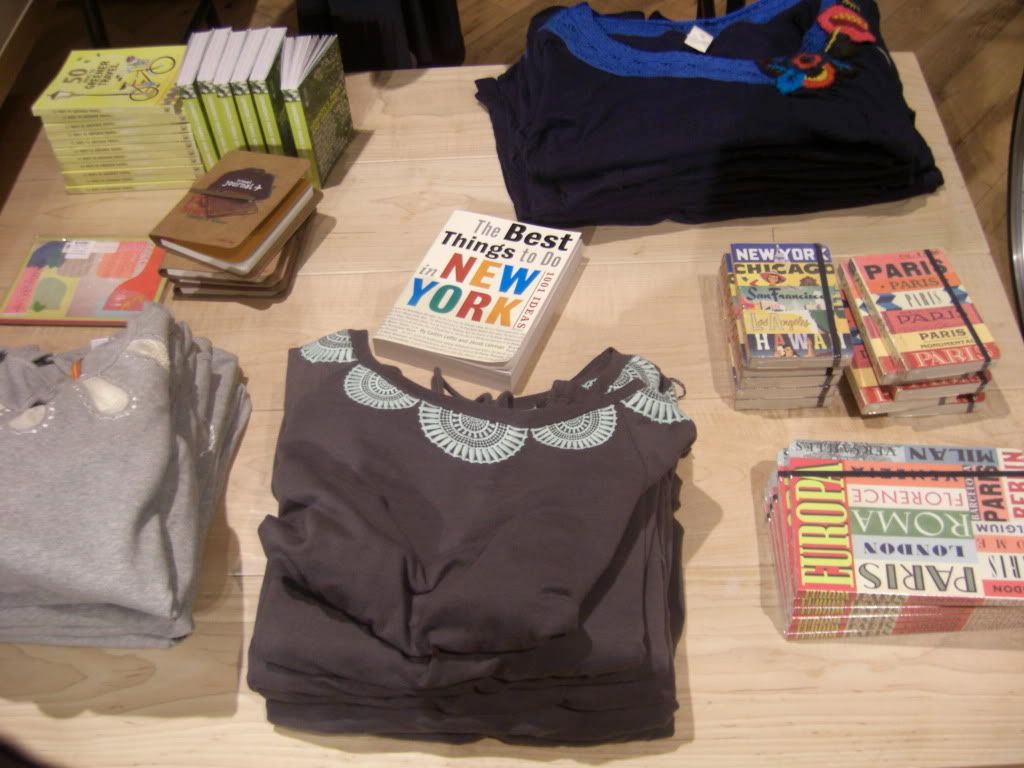 The clothes weren't necessarily always my thing, but I loved the literature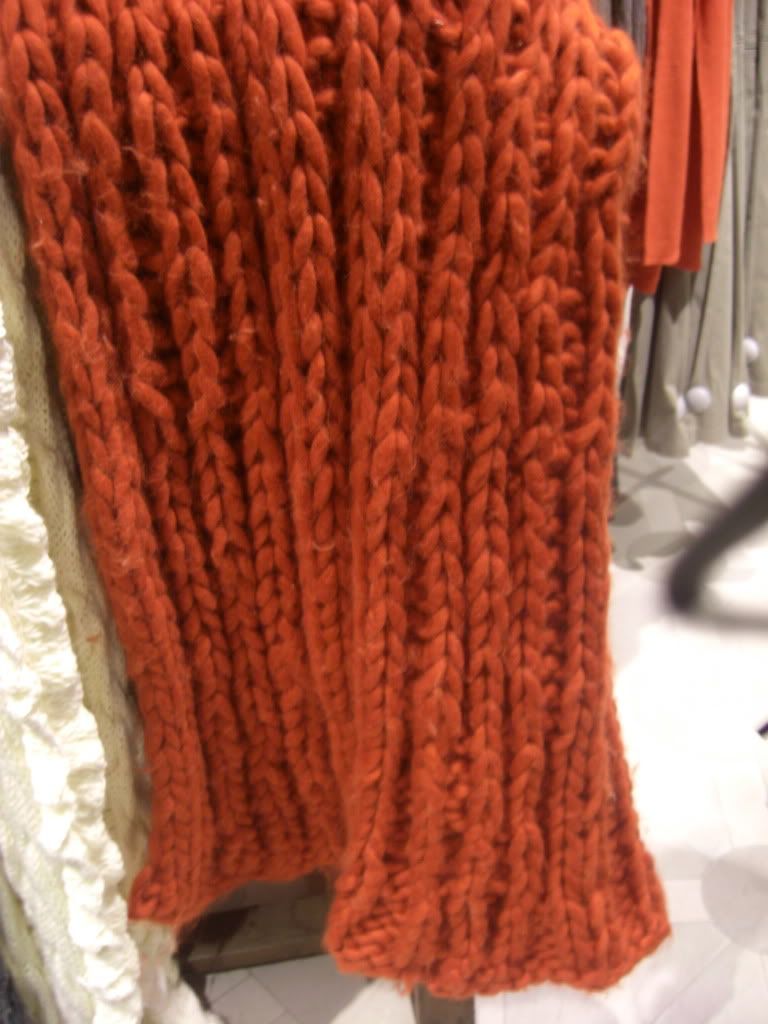 Remind me to knit a blanket like this…
The following shopping escapades were unfortunately not documented photographically, but they included some mutual tights admiration in Kingly Court, shoe envy at Irregular Choice and the Steve Madden pop-up shop and confusion (eventually turning to disgust) at the Bolongaro Trevor taxidermy display. Later we met up with Fiona in Carnaby Street to try out the numerous make-up testers in Liberty (a surprisingly fun way to spend an afternoon) and chatted further over a quick snack in Vapiano (you watch them cook your food, it's brilliant). I think one of the conversations may have gone something like this 'I'd love to get a new camera, perhaps a DSLR/DSL/DSi?'
Winnie
,
Fiona
, myself and
Selina
. I think I look particularly dishevelled in this photo, but hey, that's what the British weather does to you
Five months ago, I hadn't really met any bloggers but now I've met a fair few and I feel like I've made some great new friends. I guess all of the internet discussions provide a starting point for real-life conversation and you rarely feel like you have nothing to say. I'm sure there'll be lots of exciting events happening and more meet ups and I'll be sad to miss out on them, but I'll look forward to reading about whatever happens next. My next aim is to find some New York bloggers to have similar cupcake adventures with, but failing that I'll probably have them by myself. Every day.
The competition winner is Rachel! Well done, some Alphabetights will be making their way to you soon!