So the time has come again, for me to embrace yet another trend into my stream of consciousness. A lot of people have been working this trend for
aeons
now, but I've only just become convinced that knee-high socks are the way forward. I shall hereby present the evidence…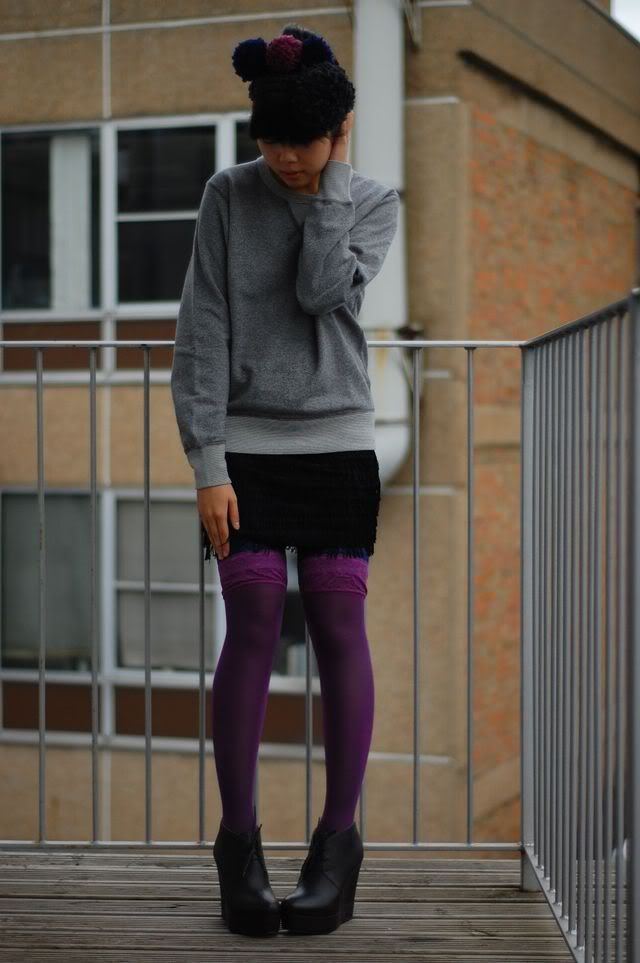 You know where this is from, but I'll tell you anyways,
Style Bubble
. Still searching for this perfect shade of purple…
The first picture of Susie Bubble picture made me first rethink the trend and realise that knee-high socks do not a schoolgirl make. In fact these sultry hold-ups contrast nicely with the barely seen opaque tights and the proportion is very flattering, almost like a knee or thigh high boot illusion (but on the cheap). You all know
I have a lot of tights,
but instead of buying more I could try and make them look a little different with some crazy footwear over the top, making my previously unseen socks a new feature. This also reeks of practicality due to the plummeting temperatures and perhaps having shoes a little too big for me…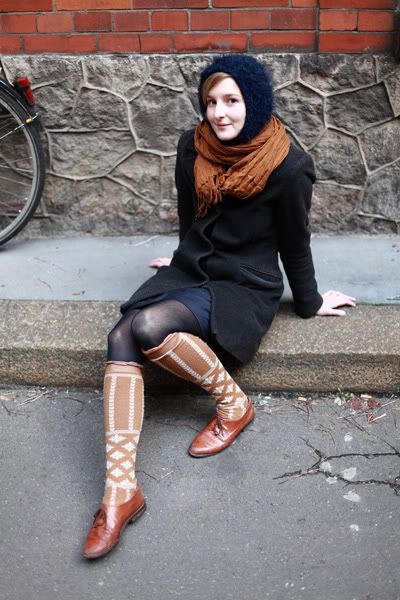 Not the biggest fan of the pattern, but I like the idea. Found
here
.
Meet my new brogues from
New Look
, since my
Miss Selfridge
ones mysteriously became faulty. I also got some blue glitter tight and teamed them with my Primark knee high socks. You can't go wrong with two pairs for £1.50…
So there you have it, my transition to knee-high socks is now complete and I can't wait to experiment with more colours and patterns (I shall of course be taking more in depth photos than the one above). It remains to be seen whether my thoughts about ankle socks will change, though I'm open to suggestions. You've probably all been wearing them for a while, but what do you think of them? Are there any other trends that took a while to convert you?