You might have guessed from my
tweets
and various other blogs that New York Fashion Week is back with a vengeance, hosting it's last season at the Bryant Park venue. Due to work commitments (and perhaps a touch self-doubt), I perhaps didn't put as much effort as I could have into securing invites but I was excited to be a part of the general atmosphere and to meet some bloggers at a nearby cafe. I arrived at
Les Pain Quotidien
promptly at 1.30 and instantly recognised the lovely Deanne from
Dream Sequins
.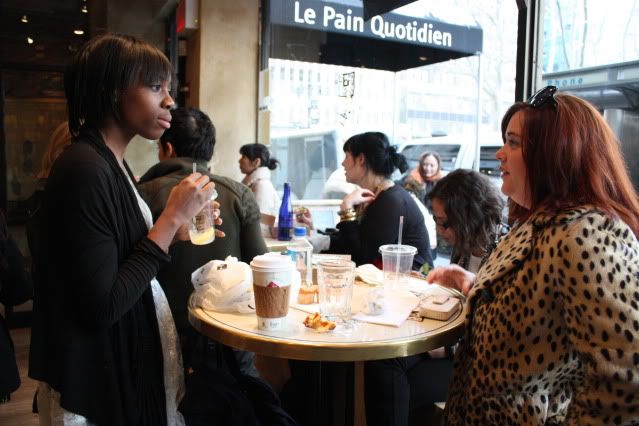 I didn't even realise this was being taken…lovely side view chatting with
Princess Poochie
Could this grin get any cheesier?
Deanne
and I have a photo op.
Check out Rachel's
blog
for some great photography…I was so envious of her media pass
I also met
Rachel
, a photography-enthusiast and had a mini-interview with
Aneta
about the whole bloggers vs editors debate. I hope she can somehow edit out my bemused expressions and rapid eyebrow movements; I'll let you know when the films up.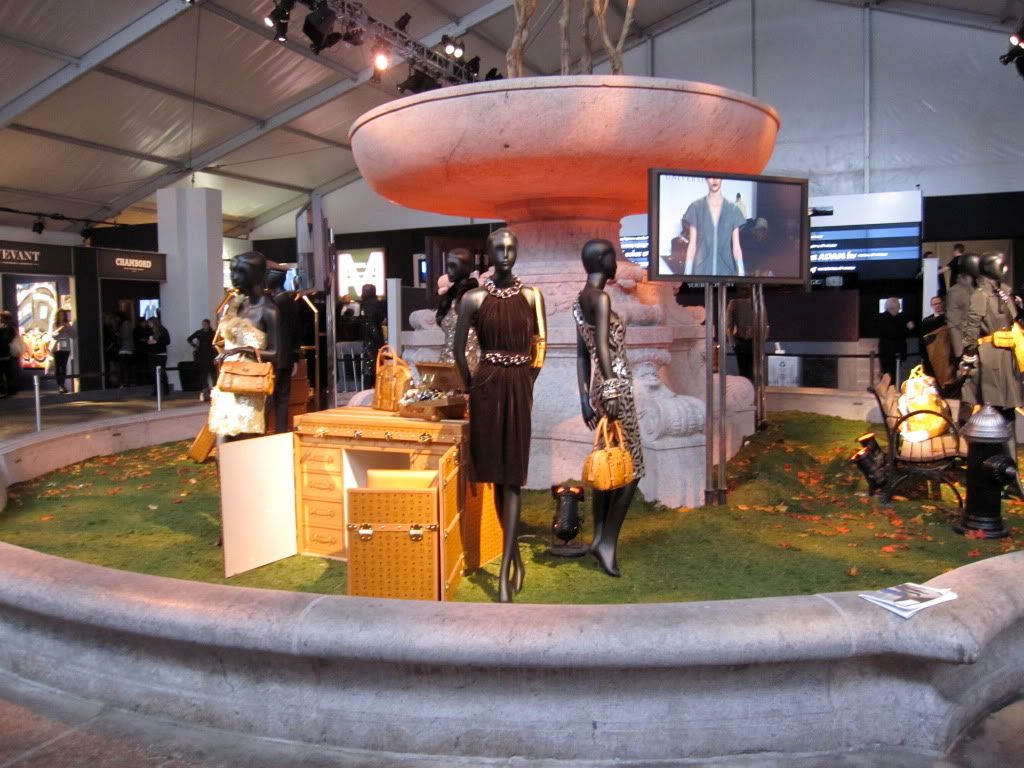 Afterwards, I somehow made my way into the tents with Rachel and soaked up the general atmosphere inside. New York differs to London Fashion Week in the way that much of the people-watching is done on the inside, with multiple corporate booths and bars to entertain the fashionistas. I recognised a few bloggers and magazine people and even saw Rachel Zoe!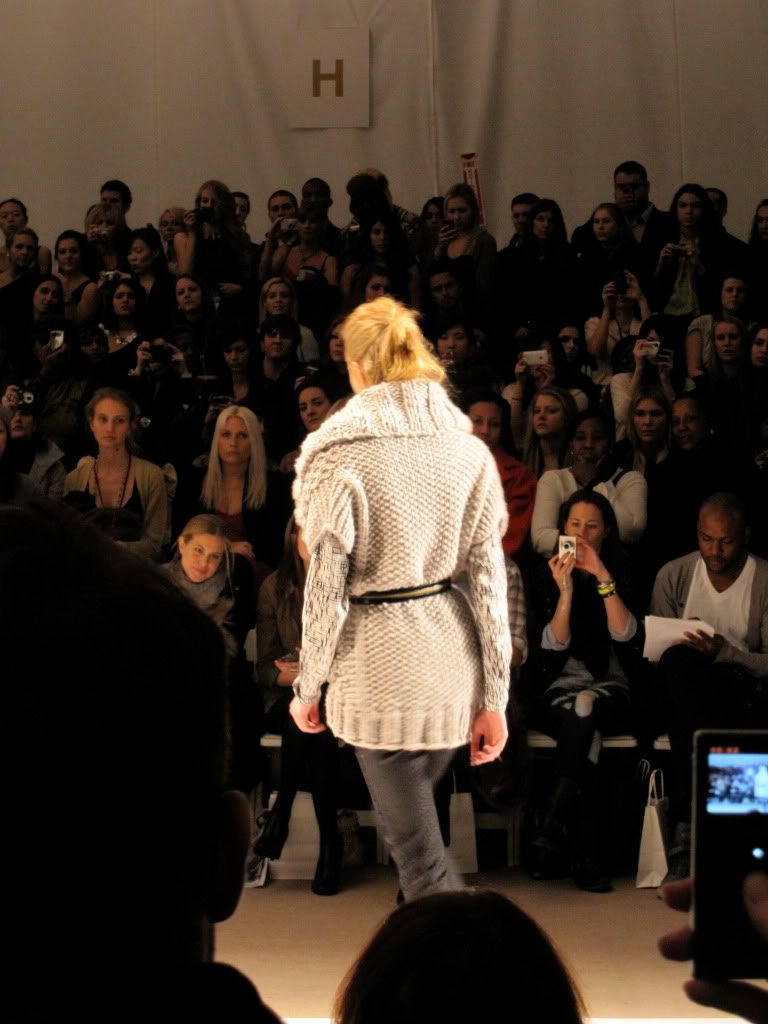 I wasn't sure if I could make it into a show, but I was pleasantly surprised to get a fourth row seat at
Twinkle by Wenlan
. I didn't know much about the brand before I went in, but was pleasantly surprised to see a focus on chunky knits layered over slim silhouettes and quirky prints. Everything shown was 'pretty' in a not so typical way, referencing the 'dark fairy tale' theme and I could definitely see myself in some of the cocktail dresses.
All images from
WWD
, as mine just weren't good enough…
Stay tuned for more of my random NYFW posts, including the amazingly random Y-3 show…