Working all week makes me look forward to my weekends so much more; they go quickly but seem to come around soon enough (in fact each day of the week marks a milestone, especially Wednesday). I'm still trying to wander around the various areas of New York; I guess you could say I'm slightly anxious to see everything as soon as possible but my much calmer friends are helping me to take my time. I haven't quite explained to them why I take so many pictures all the time, but I guess I do it partly for the blog and also whenever I see an interesting assortment of items, that just have to be documented. Here is how I spent last weekend, in photographic form.
We decided to head to the area Park Slope in Brooklyn, mainly to see some new boutiques but also to visit
Target
(need to know where it is before the Zac Posen collection comes)! I guess Uni living has made me abnormally excited about supermarket visits and they don't come across too often in Manhattan. Aunt Jemima pancake mix is the main thing I ask any American/Jamaican bound visitors to bring back from their travels, so it was very surreal to see shelves full of the stuff!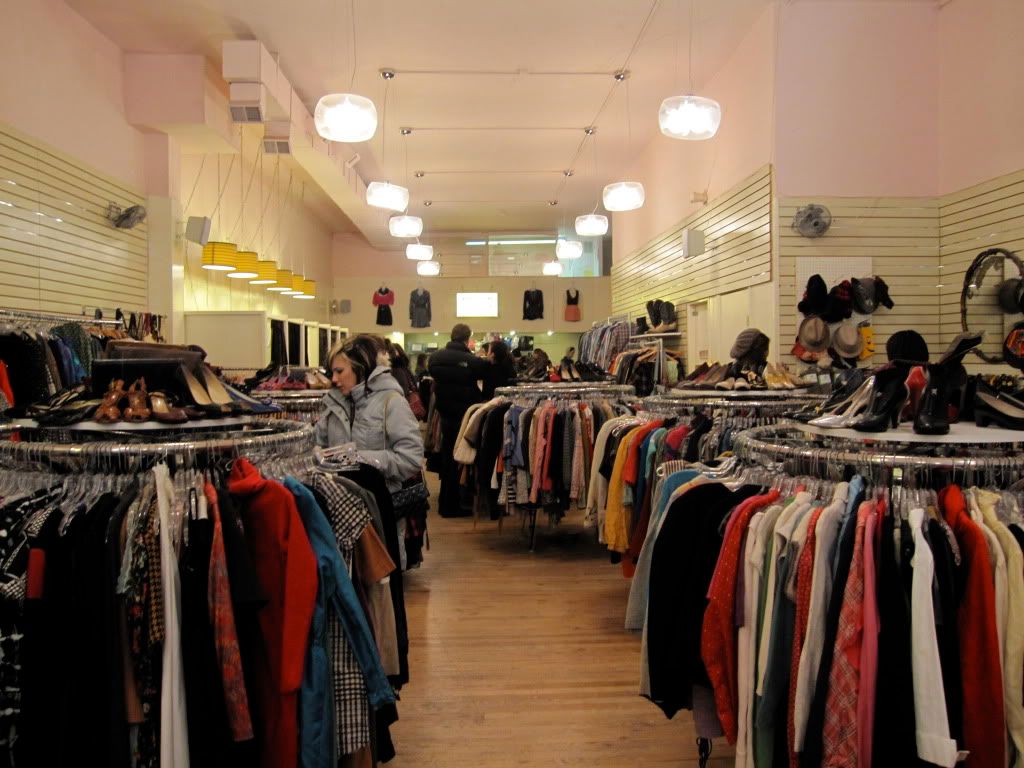 Enough about food! This second
Beacon's Closet
branch was too hard to resist and this trip was mildly more successful than the last. After my
first visit,
I'm now slightly better at going through the circular rails systematically and halting anyone who comes within my path, so I found the yellow jacket/cardigan/blouse hybrid worn
here
and another tartan top (I'm getting strangely drawn to this pattern all of a sudden) pretty easily. Everything came to just over $20 (so £12 if we use my dodgy conversion skills), though I'm kicking myself for not fitting into the bargainous $8 American Apparel dress.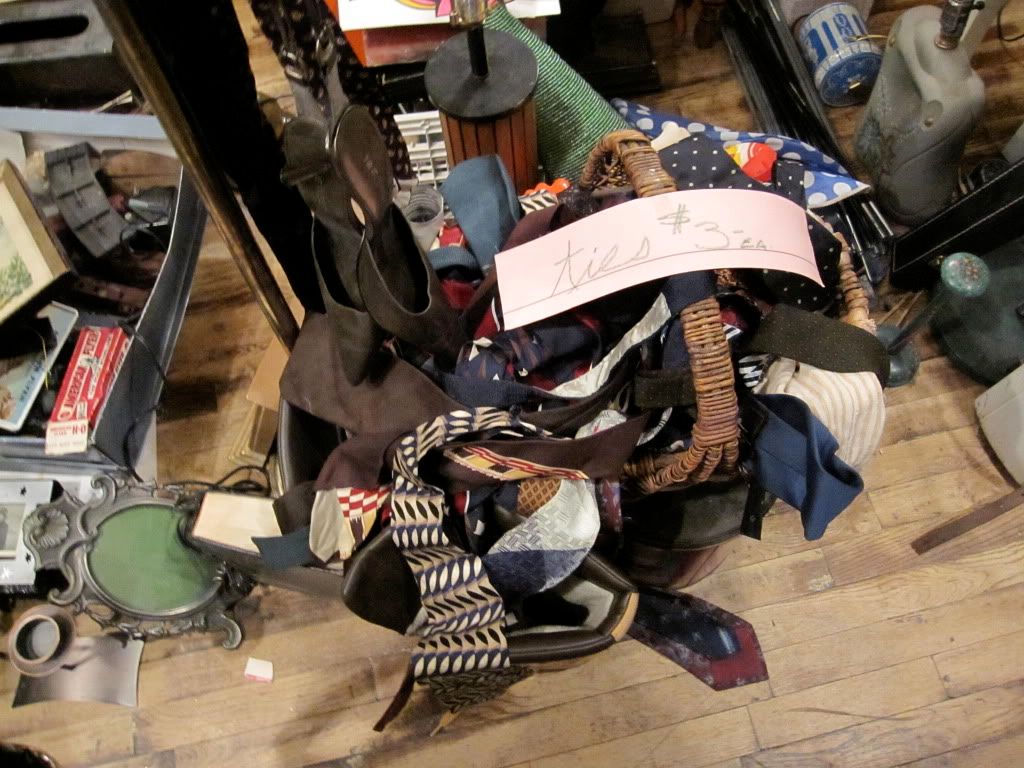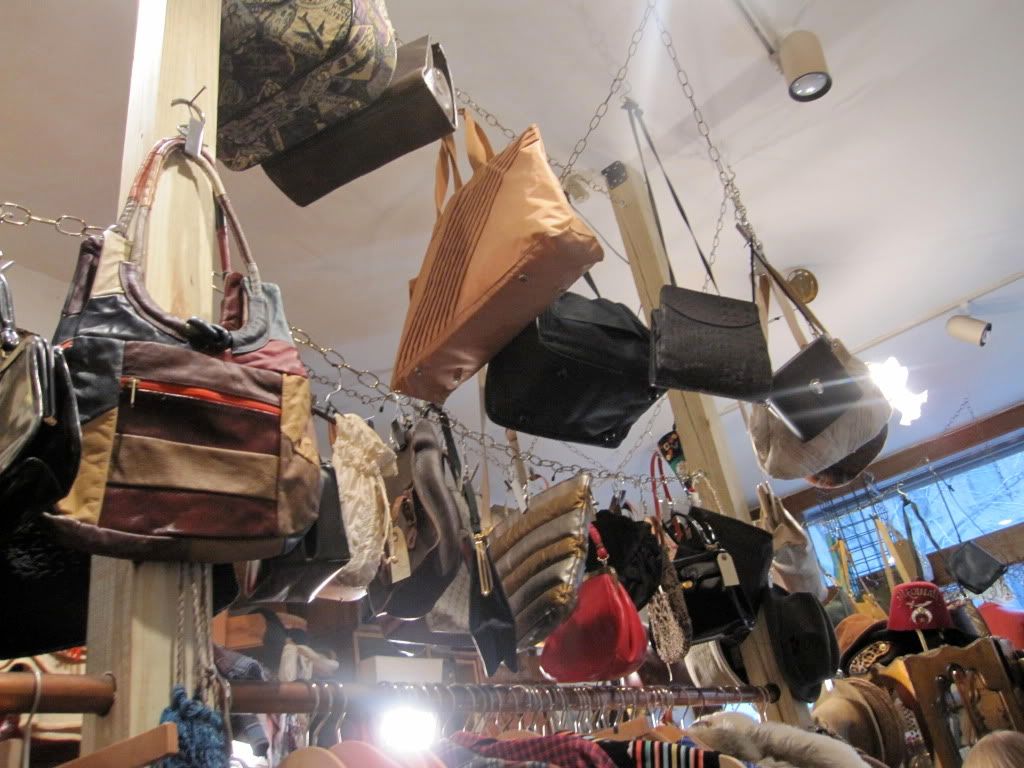 More vintage loveliness.
This shop
was hilariously crowded, but then again I love a bit of chaos and couldn't stop snapping away. There was a lot of interesting stuff here, including some lovely boots, but nothing caught my eye at the time. It's moving to bigger premises soon so will have to come back.
This shop also intrigued me, though I didn't go inside. Till next time.
A lazy Sunday saw me heading to Forever 21 with a very specific dress in mind, seen on this
blog
. In fact as soon as I saw it, I became obsessed with finding it and charged around the shop like a crazy person before I saw it on this mannequin and was filled with hope. Enthused, I asked an assistant where it was and went on a bit of a wild goose chase trying to find it, before being told that it 'belonged to corporate and wasn't available for sale.' I wasn't particularly amused but was soon persuaded by some other options.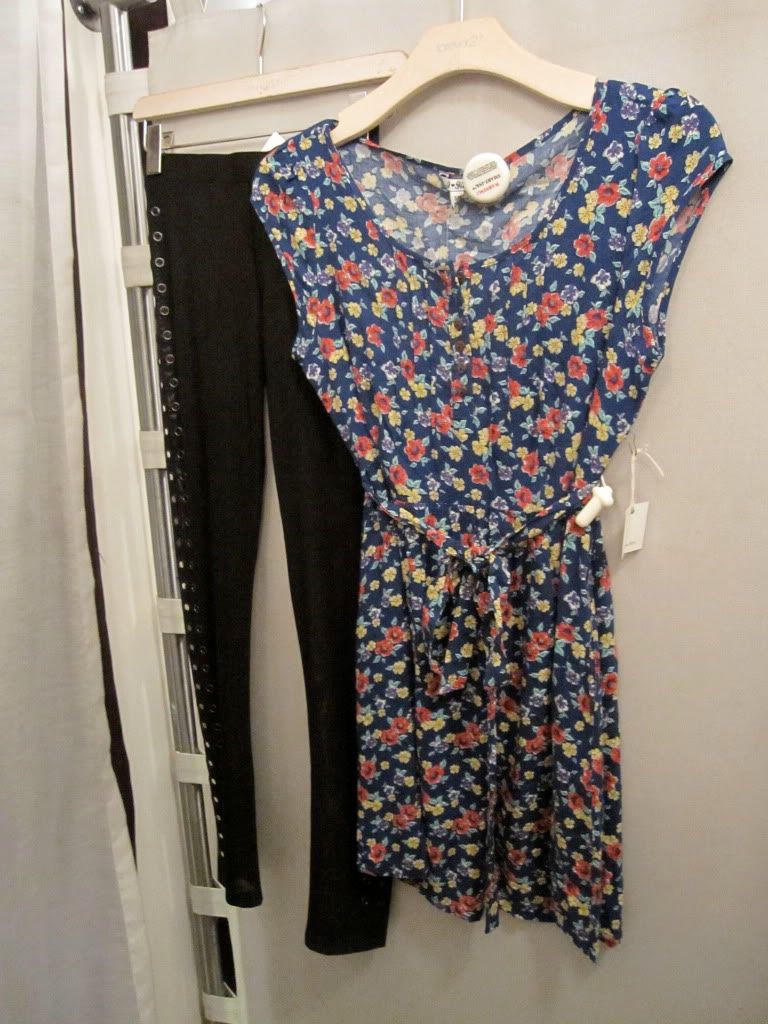 These leggings literally screamed Christopher Kane for Topshop (I may have let out some kind of noise when I saw them) and the dress is a cute floral addition to my NYC wardrobe. I only brought two dresses with me and one playsuit so am feeling the need to stock up in this area, as they're just so easy to wear. Despite getting sidetracked, I haven't given up on locating the yellow dress so watch this space.
Update: Found the dress online last night and promptly placed it in cart, among many other items, though I'm not sure if my order went through, confused much? I can tell I will develop a love/hate relationship with this store.
Not long till the weekend now, who's excited?