Valentine's Day presented me with a different kind of date this year, namely the
Y-3
Fall show at the intriguing
Park Avenue Armory
location. Since Yohji Yamamoto's mainline label filed for
bankruptcy
not so long ago, I was expecting this division to show a collection to truly represent the brand. The invite arriving a few days before and cryptic tweets about lasers were already fuelling my excitement, so I made sure to arrive there in good time.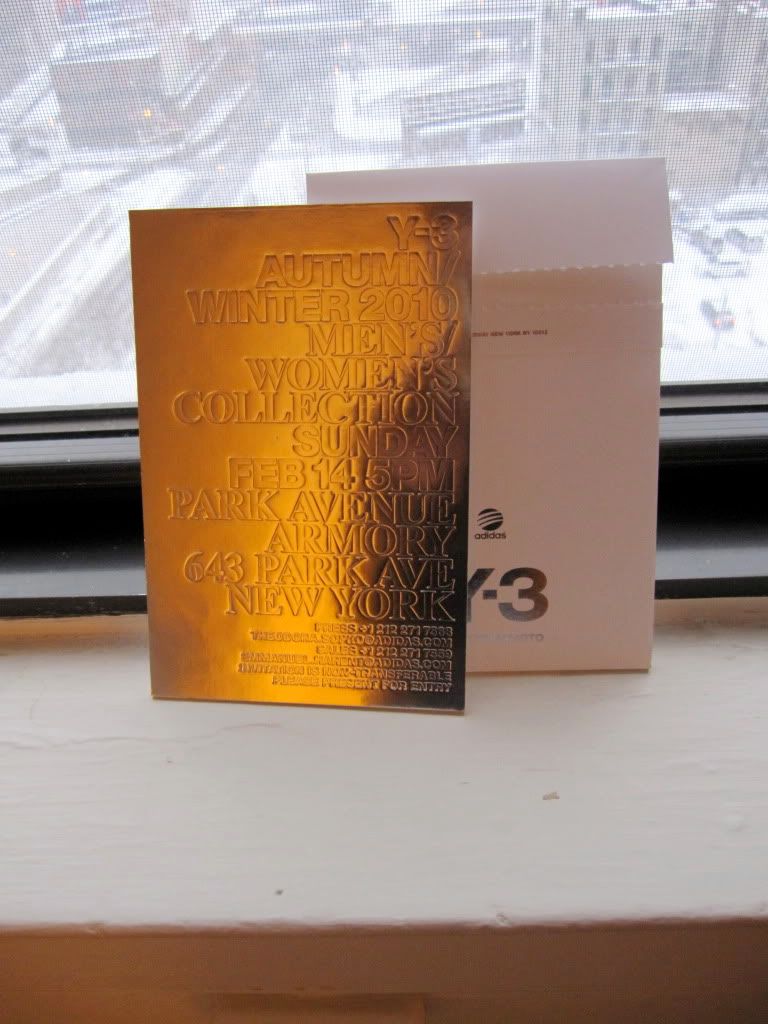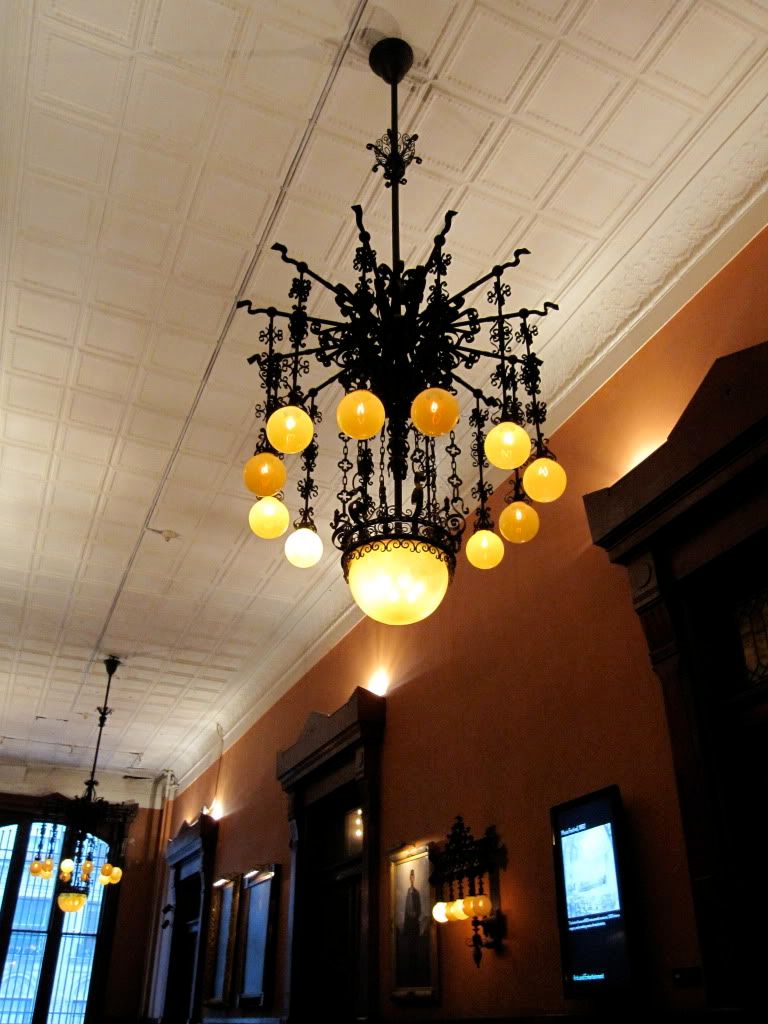 The Armory
; grand from the outside, edgy and mysterious on the inside
There was a long wait in the standing area and I was worried that I wouldn't be let in even with a ticket (it has been known to happen) but luckily my doubts were unfounded. We were let in moments before the show and I secured a decent spot close to the end of the runway.
Much of the clothing featured outfits I want to wear right now during this everlasting Winter, including intense layers and draped volume, all with a sporty yet chic edge. I honed in on the more muted tones and tailored shapes but also enjoyed seeing the futuristic yet functional styles. The women's collection still managed to remain feminine, yet never veer towards the body-concious styles favoured by other designers, instead sticking to perhaps more practical maxi-lengths and ample shapes. I've chosen a few of my favourite looks…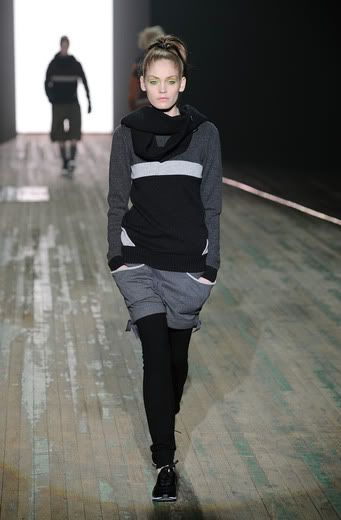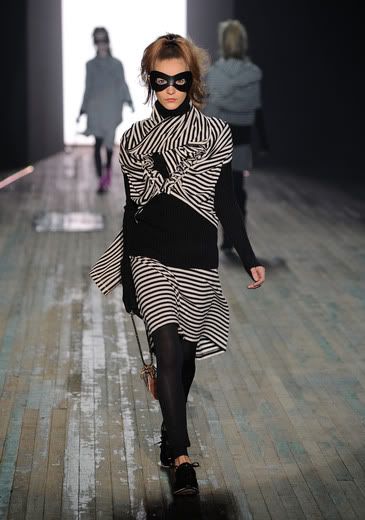 All the very professional looking images taken from Getty Images for IMG. See more wonders
here
I couldn't help but make a video featuring all the random things you don't usually see during a fashion show; each time I thought that everything had come to an end, something new and unexpected would catch my attention. Instead of the typical moment when the designer bows, Yohji had a bit of a (staged yet entertaining) punch-up with a model, before being floored himself by another, perhaps representing his company's struggle during the recession. Despite the troubles faced, the show managed to remain fun and exciting, with the random antics making the audience laugh on more than one occasion, during a usually sober affair. A quick visit to
his website
tells me that the company has a new backer so hopefully a new mainline collection is on the cards. Until then, I'm extremely happy (and perhaps a little bit in love) with Y-3.