It's often said that the best time to head to any kind of market or car-boot sale is early in the morning. After all, you want to get to all the good stuff before all the eBay vultures (rich coming from me) and bargain hunters get their hands on it. I hadn't intended to arrive at the
Brooklyn Flea
around 3.45 (one hour and 15 minutes before closing time), but after a slightly lengthened lie-in and delayed hair appointment, I was still determined to pay it a visit (and to end the shopping ban imposed on myself for the past fortnight).
The Brooklyn Flea
is situated at One Hanson Place for the time being, an amazing building that used to be a bank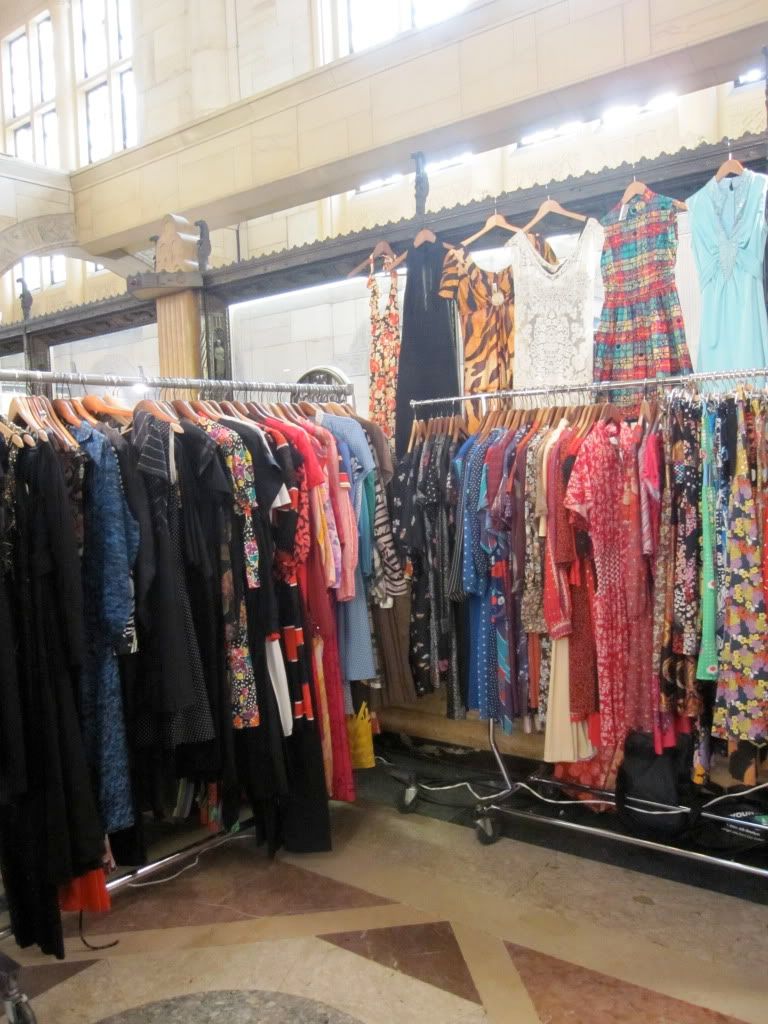 Vintage reconstructed dresses, shown by one seller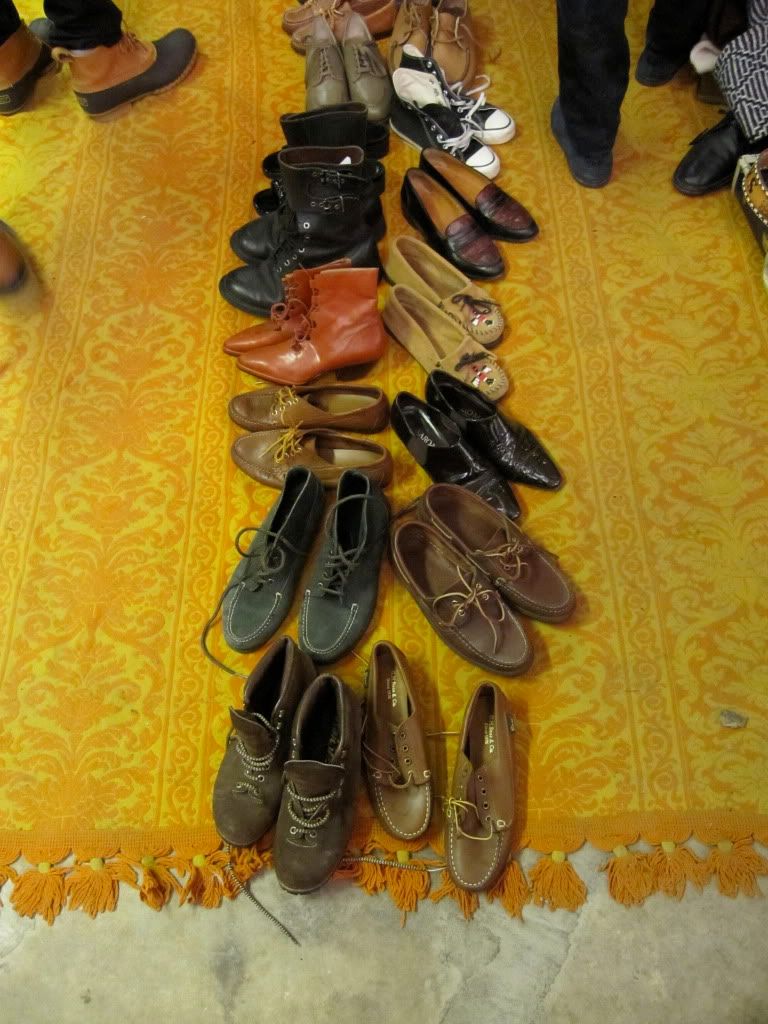 Shoes were often too small for my gargantuan feet, but I may be considering trying out those belonging to the opposite sex…
There were too many vendors to explore in the time I was there (It's spread out over 3 floors, with food in the basement); will definitely be back earlier next time
The 'Flea' as it's affectionately known, is a step up from a car-boot sale, with a mixture of seasoned traders and crafty types selling their wares. Not only was I drawn to the clothing and jewellery, but also to the random antiques and collectibles and I could have easily ended up going home with numerous trinkets. I love the unexpected nature of these places.
Subway maps from the past fascinated me
Vintage bags galore
Hunt for a crazy knit in a box; more shoes that cannot fit….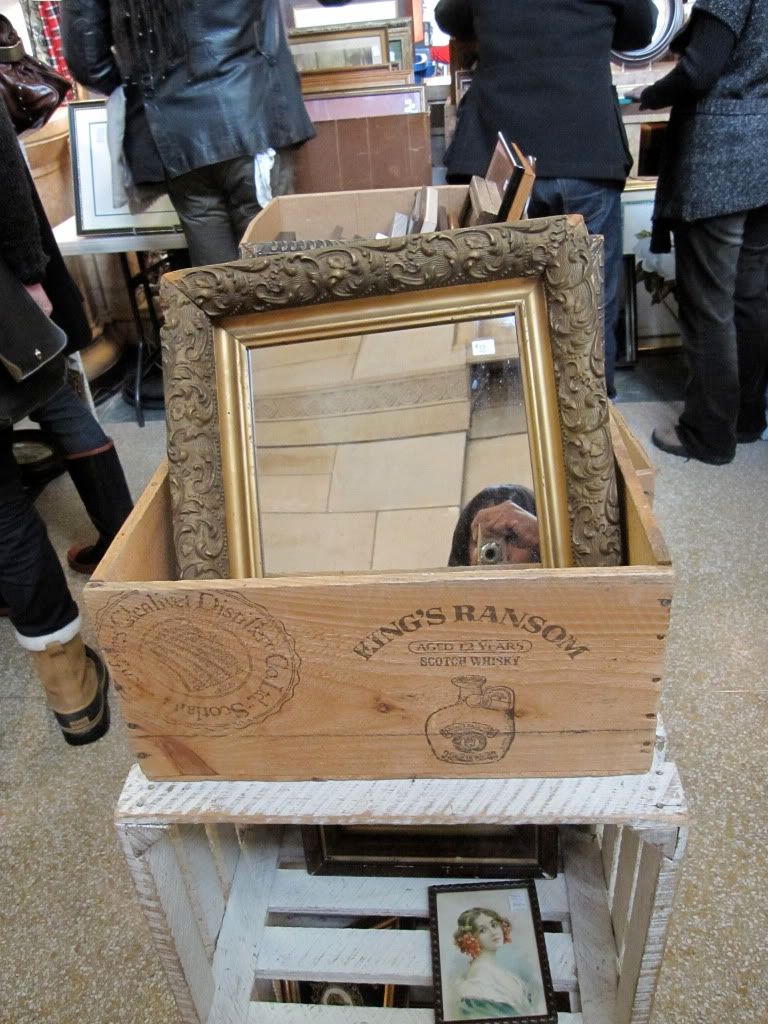 Ello, ello, ello; I'll put more photos
here
The Brooklyn Flea is only at this location until the end of the month, when it moves outside to Fort Greene and DUMBO (wherever that is). I'll let you know if I manage to locate it and how the outdoor market compares; I can almost envision lazy Spring weekends spent there until my visa expires. Have you got any similar places where you live?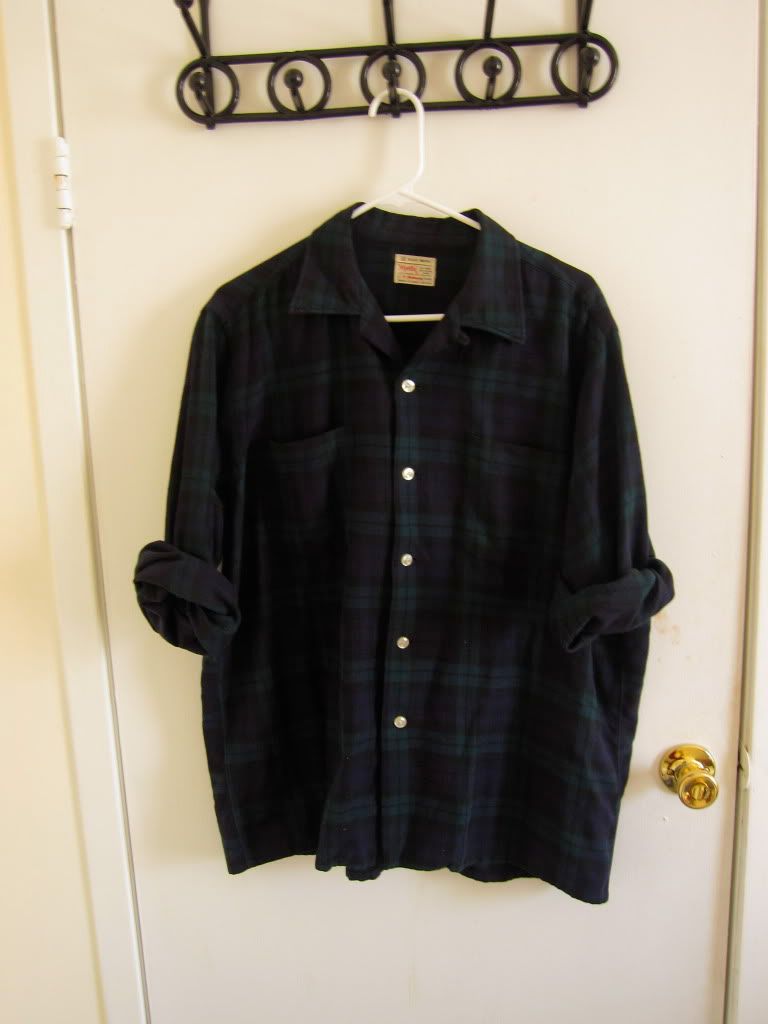 My checked shirt I bought for $20, reminds me of my old school kilt, but I like the understated colour contrast. My Williamsburg transformation is complete…