After a month long hiatus,
Outfits of The Week
is back meaning that you get to see my face on a regular basis! Within the time it took for me to locate a tripod, I moved out, the weather warmed up, and I bought some new bits and bobs that are sure to make my luggage overweight when I eventually return. I'm now waking up a whole 15 minutes earlier so that I don't end up being late for work due to my own narcissism; this is what I wore this week.
Cardigan – Mbym via Joy
Top – Pimkie
Shorts – Topshop
Spot Tights – Mary Quant
Socks – American Apparel
Necklace – Pema Boutique
Brogues – New Look
I'm starting to get into the knee high socks again, but preferring a longer, almost thigh high version. This American Apparel style probably arrived at the wrong time, since they're rather thick but still a nice contrast over anything sheer. They also hid all the ladders my tights have suddenly sprouted….
Top – Splendid
Skirt – Forever 21
Tights – Primark
Boots – Doc Martens
Necklaces and Bracelet – Topshop
Normally I check the weather forecast before I get dressed, but neglected to on Thursday and chucked a leather jacket and two scarves over this outfit. This was on a day where it was 22 degrees (Celsius, I still don't understand Farenheit) and we sat on the baking roof terrace for lunch; a sweltering lower half is not a good look. Need to rethink summer hosiery options.
Leotard – Vintage via Ebay
Skirt – Vintage via Angels
Shoes – Steve Madden
Necklaces – Forever 21
Friday saw me sort out a suitable outfit for work and the weather, as office rules mean that miniskirts and shorts with bare legs are a no-no. I'm thinking I need to invest in some cropped trousers and cycling shorts (to wear under mini dresses) to get around this regulation; does your workplace have hemline rules? It was a good thing that I picked up the sandals
here
, as it was the perfect sunny day to test them out.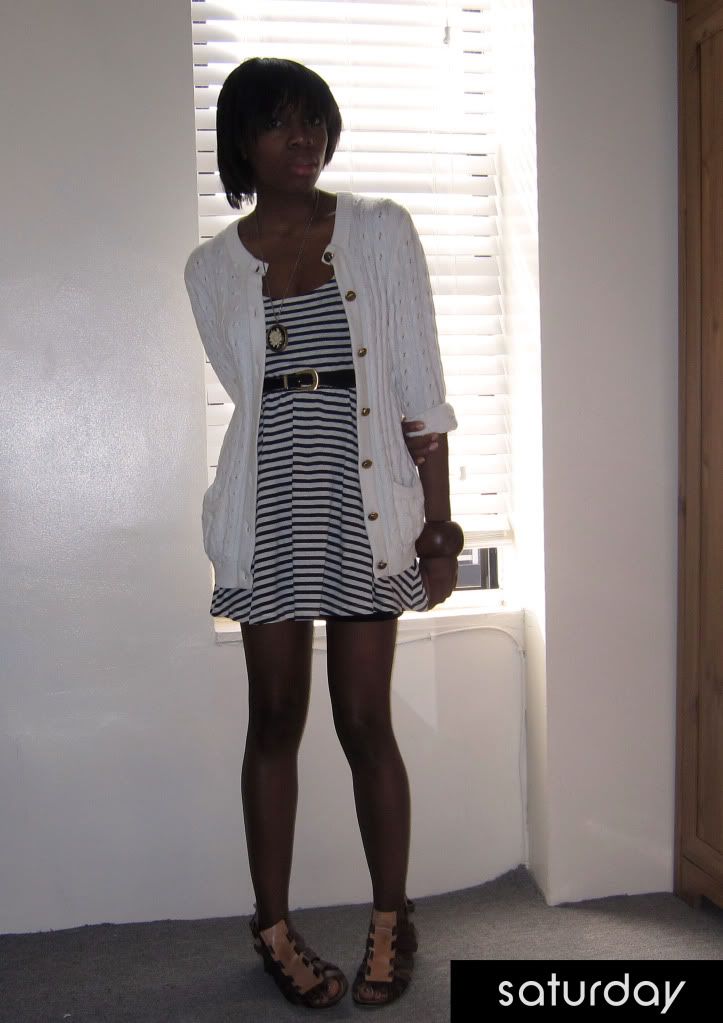 Dress – Forever 21
Skirt (worn underneath) – H&M
Belt – Vintage via Angels
Necklace – This Charming Girl
Bracelet – Topshop
Shoes – Steve Madden
I never wrote about this vintage cable cardigan I bought while wandering around Williamsburg, but it was a $20 steal from
Franny and Roey
, a small yet perfectly formed vintage boutique. I've posted some pictures of the store
here
, let me know if anything takes your fancy. My new Forever 21 dress also arrived, a $12 bargain; I find it easier to shop online as the stores stress me out too much and I can perhaps control myself more.
I keep getting Vogue issues mysteriously in the post. I think it had something to do with my
Steve Madden
order a few months ago which had some kind of complimentary subscription that I wasn't sure if I took up. Not complaining.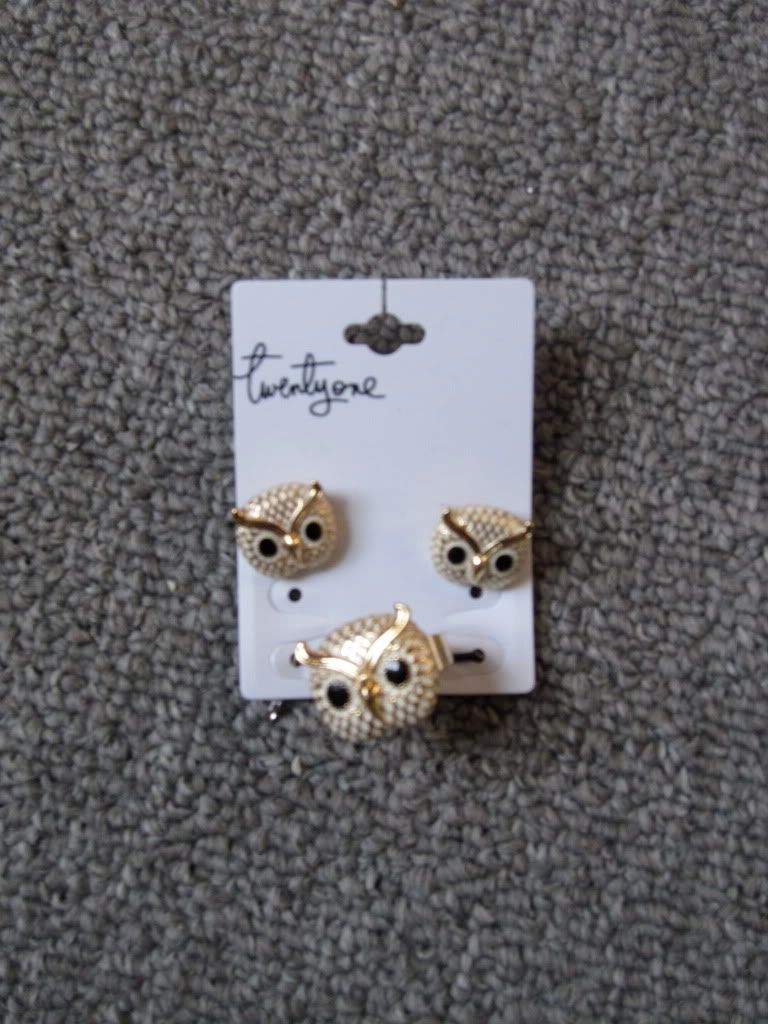 I also order Forever 21 owl earrings (which come with a matching ring), to add to my quirky jewellery collection.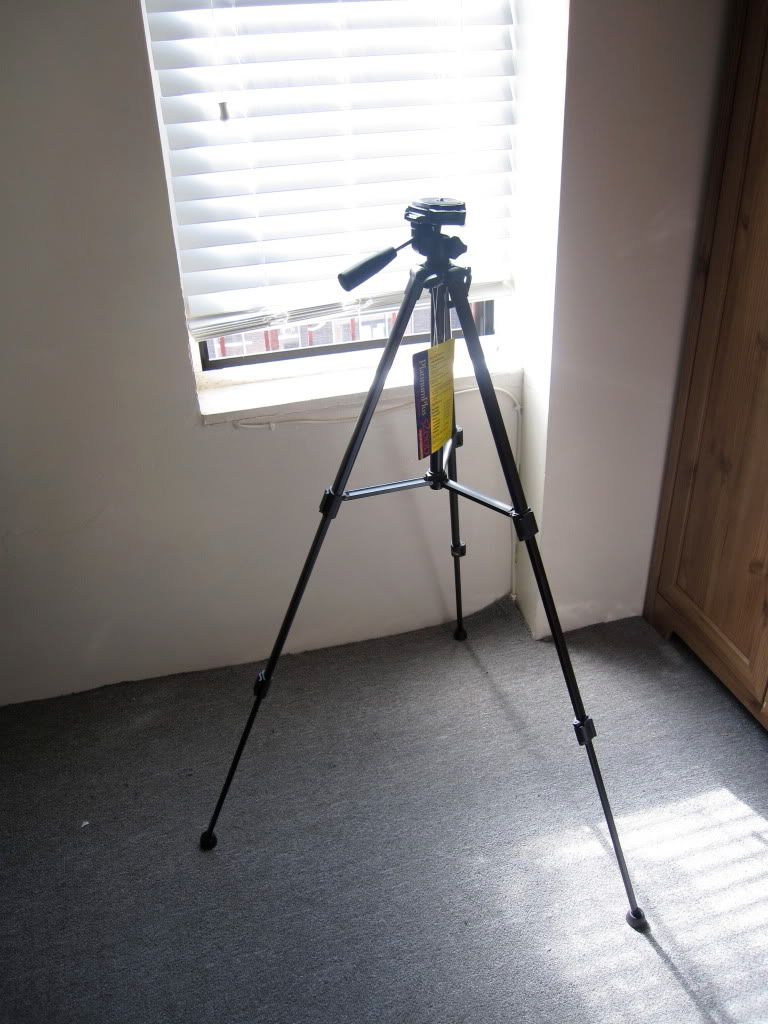 I was so eager to use this; I haven't even taken the tags off!
And finally, the tripod that makes it all possible. No longer will I have to balance my camera on chairs, shoe/tissue boxes, CD racks and shelves; any camera will just screw onto the top, you can adjust the angle and away you go!
Follow on