Recently I've become a bit obsessed with nail polish, more specifically the serene shades that
American Apparel
offer. Perfect pastels mixed with jewel tones at $6 a pop (slightly cheaper if you buy three, which I obviously did….twice) has motivated me to adorn my nails a bit more. In fact, I've been changing the colour every few days like some kind of addict. Which shades have you been admiring recently? I'll probably get some of the
Topshop
colours once I'm shopping at UK prices again.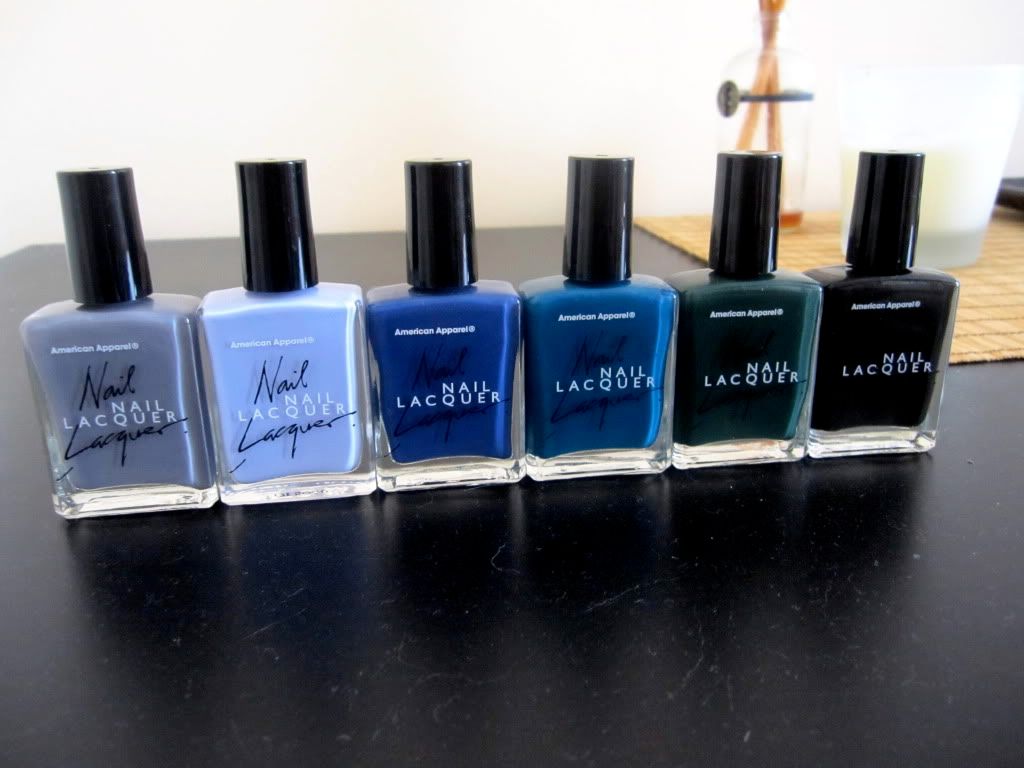 I tend to stick to the less typically girly shades (though I like to think the lilac is pushing the envelope a little), my absolute favourites being the dark green and black. Note the shades have a certain similarity to them in colour, though I'm tempted to try out peach or yellow.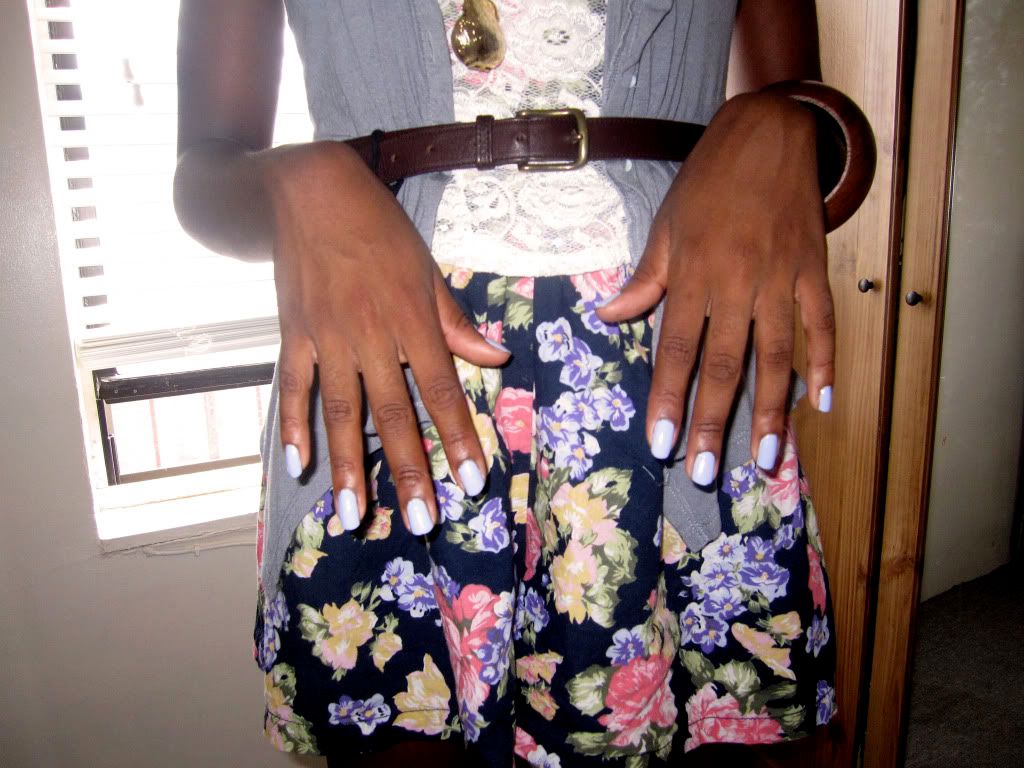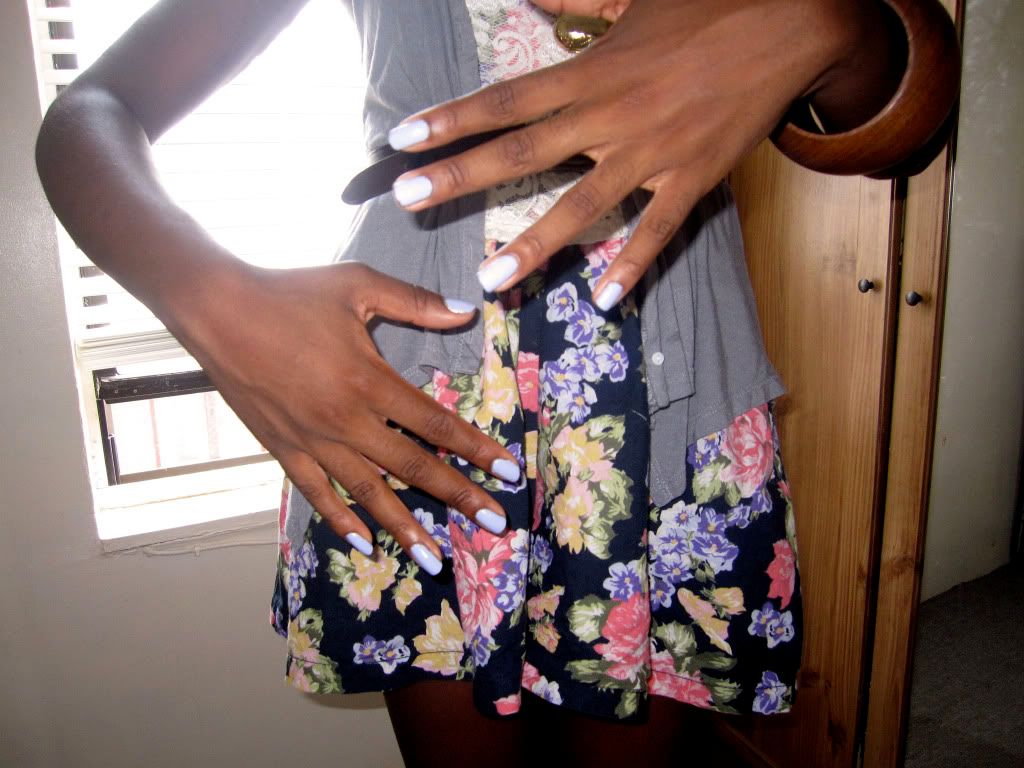 If I were to rap, I'm sure this is what my hands would be doing…
It's not quite Wah nails but it'll do for now. I hope you're all having a great week; seeing Sex and the City tomorrow to finally see what all the promos and blogs have been teasing us about for months.
Follow on