It's nice to be transported into another world sometimes, since many of us thought of
Somerset House
as some kind of 'fashion zone' where heels were the norm and shellsuits extinct. However the
Mulberry
show was set in an alternate universe entirely,
the Ballroom at Claridges
to be precise, which is a hop skip and a jump from shops such as
Browns
and even
Miu Miu
. It was the perfect setting for a show designed to evoke a fantasy Secret Garden kind of feel with black and white illustrations of amongst the hyper-real neon pink flowers. You can't fault Mulberry for creating a show space to truly reflect their vision for next season, with each minute detail down to the mini Victoria Sponges served in wildlife print boxes chosen to stay true to the whimsical theme, where nothing is quite what it seems.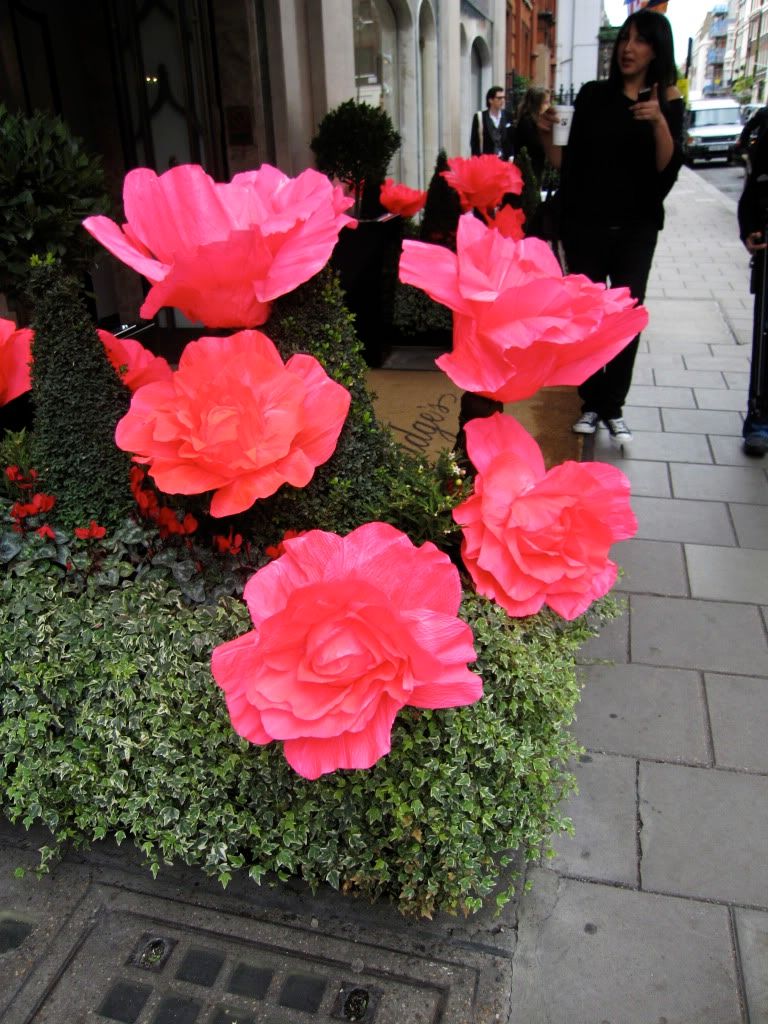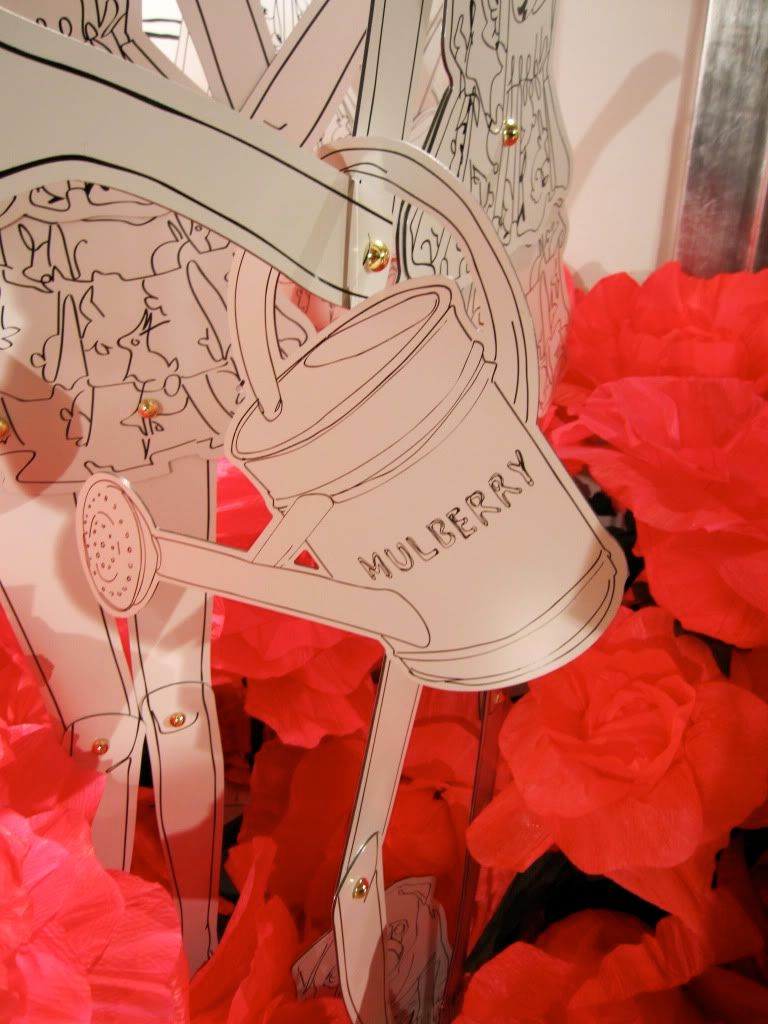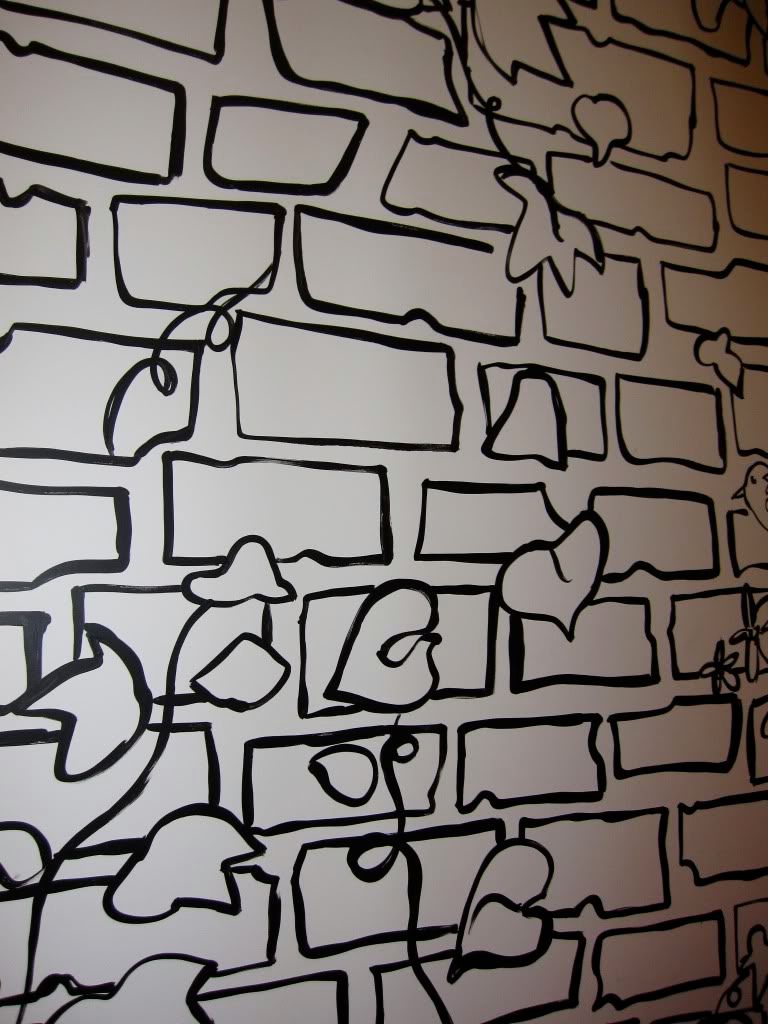 I was pretty much in awe before the show started, with a constant open mouthed expression at such a feast of wonderful colours, prints and outfits with a slight 70s vibe. Each classic yet beautifully designed piece was accesorized with numerous versions of their trademark bags. I've pretty much wanted a
Bayswater
since blogging birth and always coveted a classic colour, though I wouldn't mind throwing caution to the wind with a rebellious cobalt blue.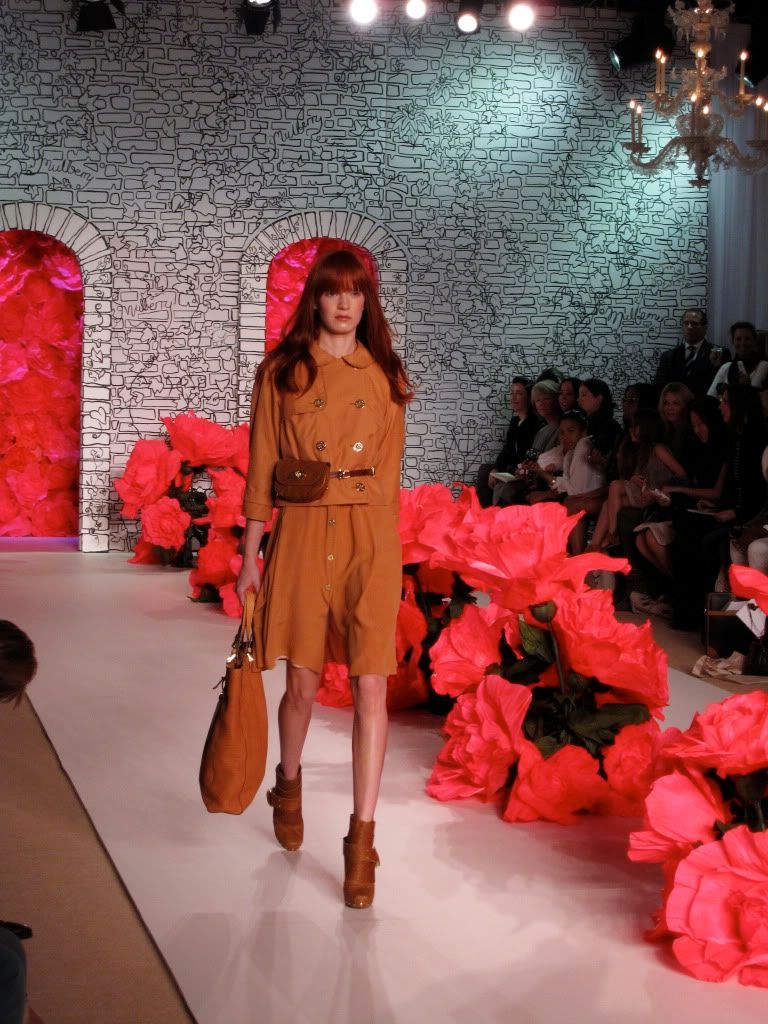 This purse belt somehow appeals to me, far nicer than the one I sported back in school; it can be used as a shoulder bag or a clutch purse. Think of the cost-per-wear suitability…
I hovered in the press pit to try and get the best shots possible and noticed a guy purely taking photos of the bags. Here is my not-as-good homage to one of his shots.
I'm not the most sophisticated at the best of times, but loved the paper-bag waists, high waisted culottes and textured dresses showing that the Mulberry Girl has truly grown up and knows what she wants. Longer skirt lengths were also prevalent, with the primness offset by exposed zipper details and chunky studded ankle boots. Even though I'm a miniskirt kinda gal, I am starting to get tempted by the mystery and ease of the maxi; what are your thoughts on keeping skirt lengths low for next Summer?
Special thanks to Emma and Cat at Mulberry for allowing me to come to the show and being really helpful!
All too often these fashion shows can be such a fleeting experience, but I was delighted to see these miniature stickers in the goody bag to recreate the looks at home until I can kick my
Bayswater
fund into gear. See the full video of the show
here
.
Follow on