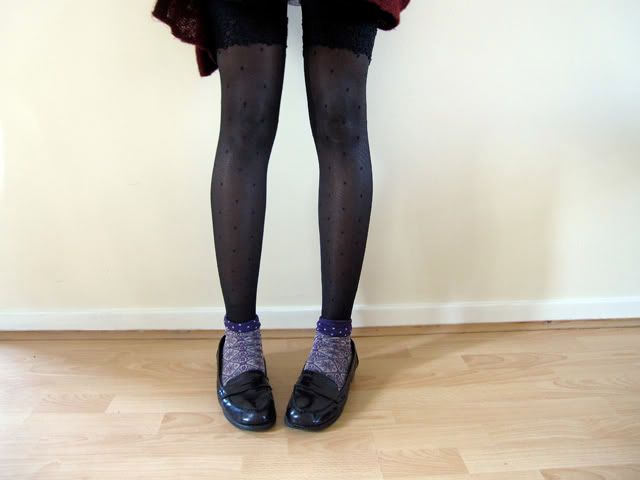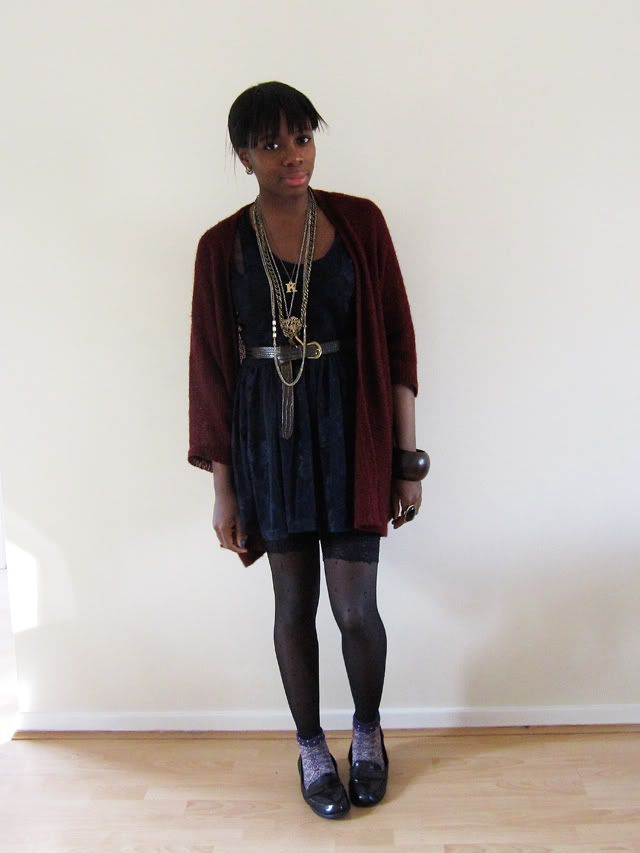 Shrug, vest (barely seen yet still vital), bracelet – Topshop
Lace dress, ring – Primark
Shorts – H&M
Spot Tights, socks – courtesy of
Tabio
Loafers – Office
Belt – Battersea Boot Fair
Necklaces – random Brooklyn
Now I'm back to keeping things feet related (don't worry, no fetishes in sight) with a delightful surprise from Tabio. I've been following their tweets about the new slideshow and an envy-inducing trip to Japan and recently received the e-mail of my dreams asking me to choose some of their fabulous tights and socks. How could I resist?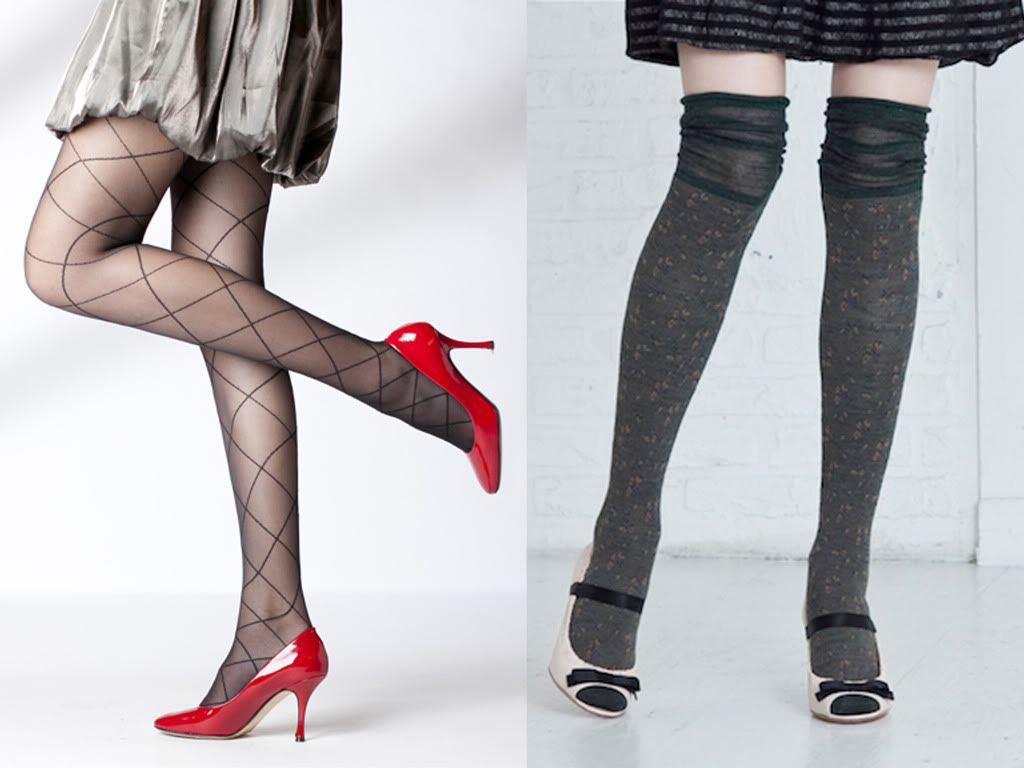 Some picks for the Christmas list, need to remind my Mum of this blog address…
I used to think of Tabio as being on the pricey side, though through logical realisation their offerings are pretty comparable to some of the House of Holland and Topshop styles I've bought already, making them a worthy future investment when looking to increase my stash. I am in love with the quality and attention to detail as well as the unusual patterns and colourways pushing me out of my sock comfort zone. I wasn't always an ankle sock fan but was slowly convinced after absorbing numerous street style and runway images. Now I see them as a way to make tights even more exciting, whilst keeping the tootsies nice and toasty. I can't wait to style up the other pairs!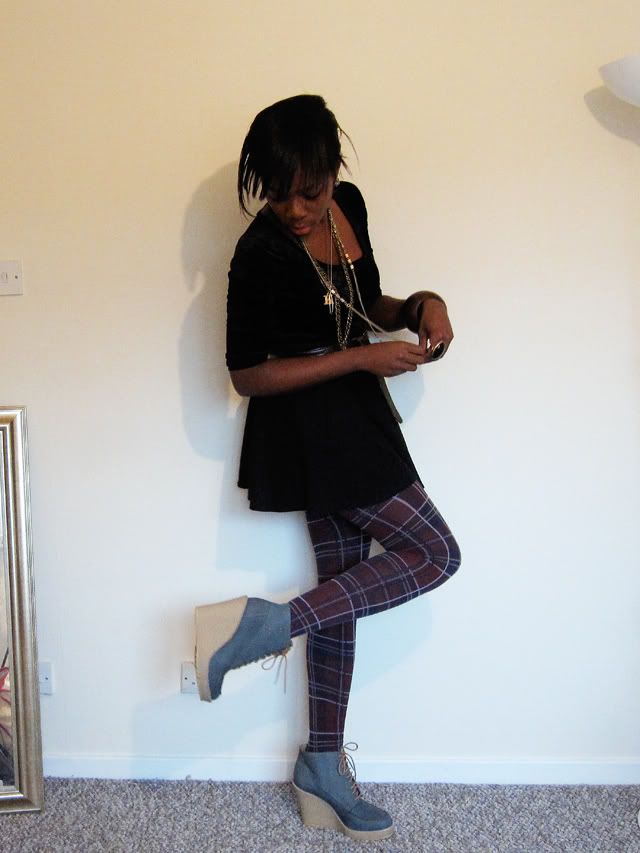 Velvet leotard – Forever 21
Skirt, bracelet – Topshop
Necklaces – random Brooklyn
Tights – Calzedonia
Me and the Asos clearance section seem to get on very well indeed. Almost too well; I can spend many an evening searching from low to high, with the knowledge that eventually everything I love manages to go in the sale. I love online sale shopping; there is none of that rummaging on the floor, struggling to find your size before realising that the perfect cream blouse is actually covered in someone else's fake tan (online sales present the illusion that the clothes are brand spanking new and not tried on by thousands). Precisely ten weeks after these boots were first spotted at the budget breaking price of £110, they had since plummeted to a far more reasonable £36 (with the magic NUS number) and were swiftly added to the virtual basket before doubt set in. First of all they were suede, so could be ruined easily by the elements. The colour scheme was unusual and could limit their styling possibilities, plus they seemed like a day shoe and I rarely wear heels during the day. So far, so confused. After some frantic tweets (and the anxious wait because they went completely out of stock, only for one size 41 to emerge) I ordered them. Once they'd arrived, I started to pair them with various different patterns; I think the fact that they don't necessarily 'go' makes them work and quite versatile with neutrals and other shades. They are fairly comfortable (given I'm not the best at lasting multiple hours in heels) and secure, so hopefully the elements will spare me and keep them in good nick.
Do you have happy feet this Autumn? Which shoes, tights and socks have you bought recently?
Follow on