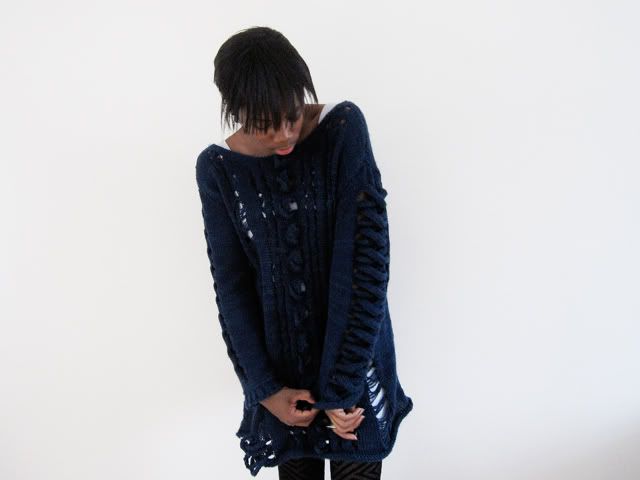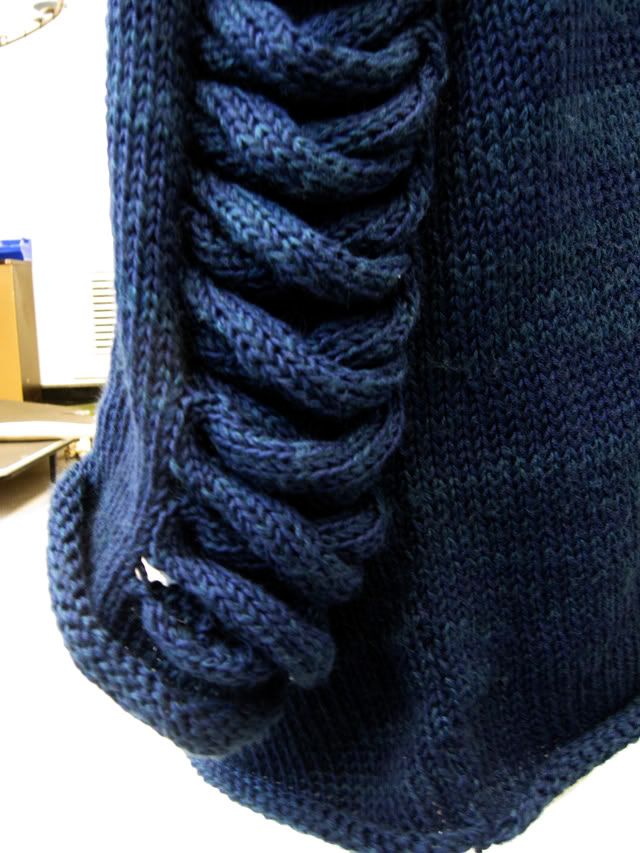 Now I'm back to my regular student guise, I've been trying to absorb all things knit. There's no shortage of designers specialising in knitwear at the moment or dipping their toe into the tangled waters with the odd knitted piece and it's great to see (or in my case study at length much to the dismay of non-knitters). However as a student, it's no use trying to replicate what has gone before or compare your work to others and that's the challenge I'm finding when trying to create my own designs during my final year. We were set a four week project to create a garment and to be honest, I was confused and slightly distracted for the first two (I blame the internet), but luckily things gradually started to fall into place.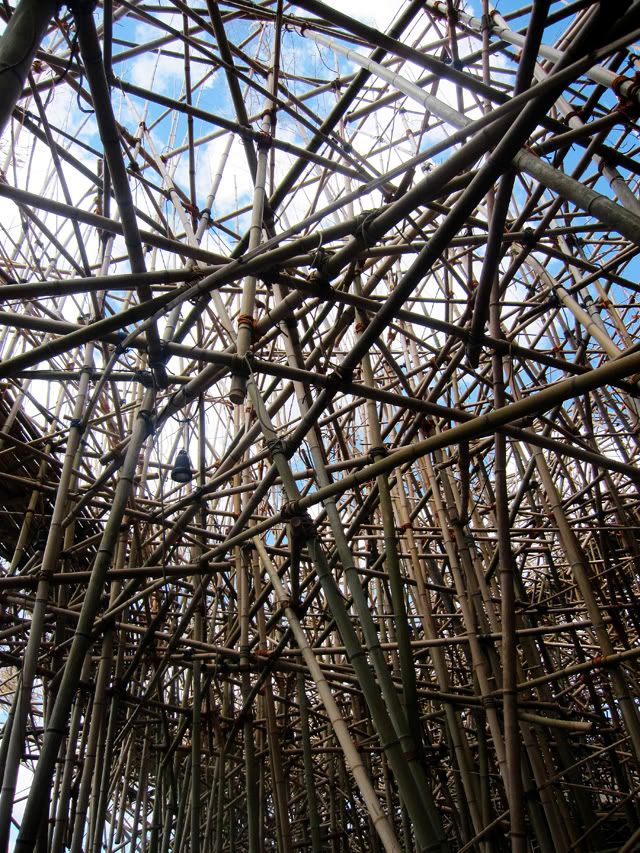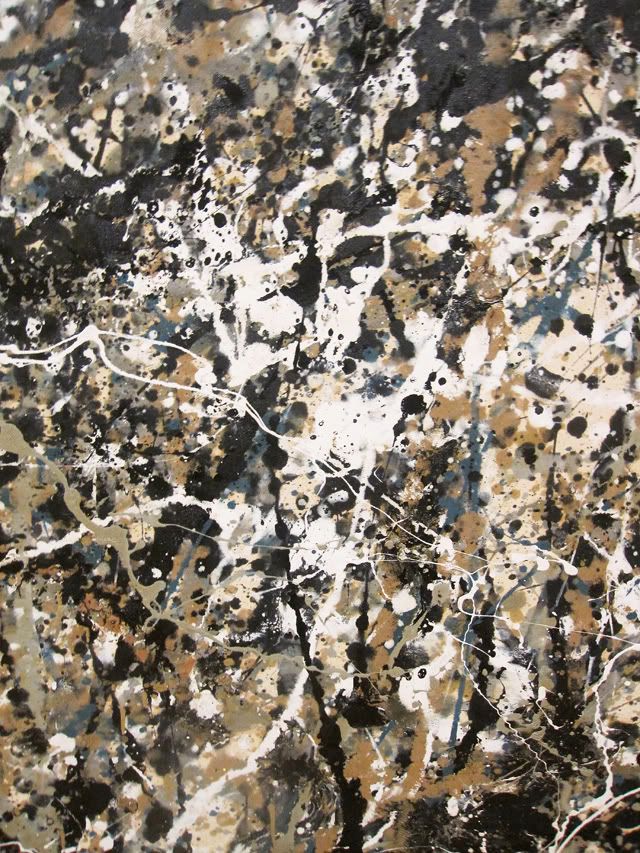 Gotta love a bit of
Jackson Pollock
, especially close up where you can really see the layers of paint
I decided to create the theme 'Chaos' (some might say this represents my personality) and look back at some of my
New York
photos to single out inspiration. I really loved the
Big Bambú sculpture
at the top of the Metropolitan Museum of Art and tried to translate it's complexity into my design.
This is one of the machines that makes it all happen (and ruins my nails). People tend to associate knitting with those pointy needles and balls of wool but most garments tend to be produced by industrial machines rather than a factory full of grannies (though the latter is also possible). The machine pictured is a domestic knitting machine, which is temperamental at times, but probably my favourite way of working due to the ease of manipulation. Basically, if I disappear from the blogging world for a while, this is where I'm most likely to be!
Is anyone else on a creative course or a knitting fan? Would love to know how you keep yourself motivated and inspired!
Follow on