It's no secret that
I am a major fan of Japanese culture
, whether it be reading (or rather looking at the pictures of) the busy, jam-packed magazines or devouring the delicious food. If I can ever muster up the inevitable grand to get myself there it'll be a miracle, but in the meantime I've been making full use of this country's homage to a faraway place.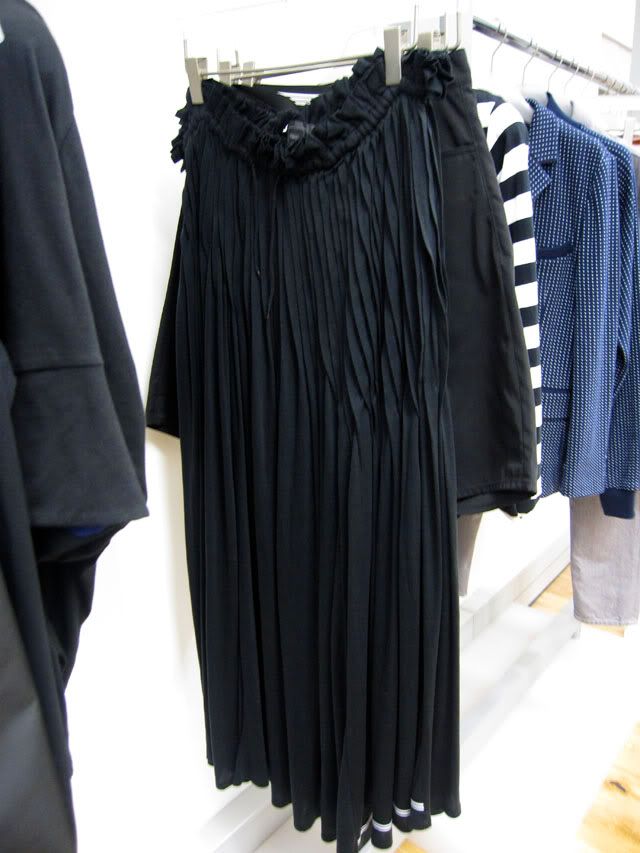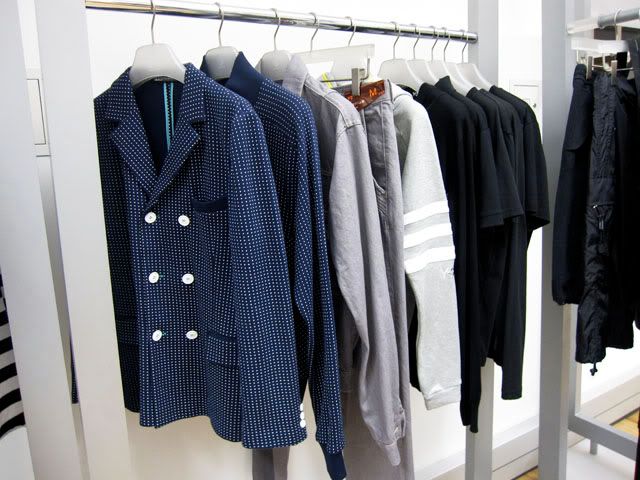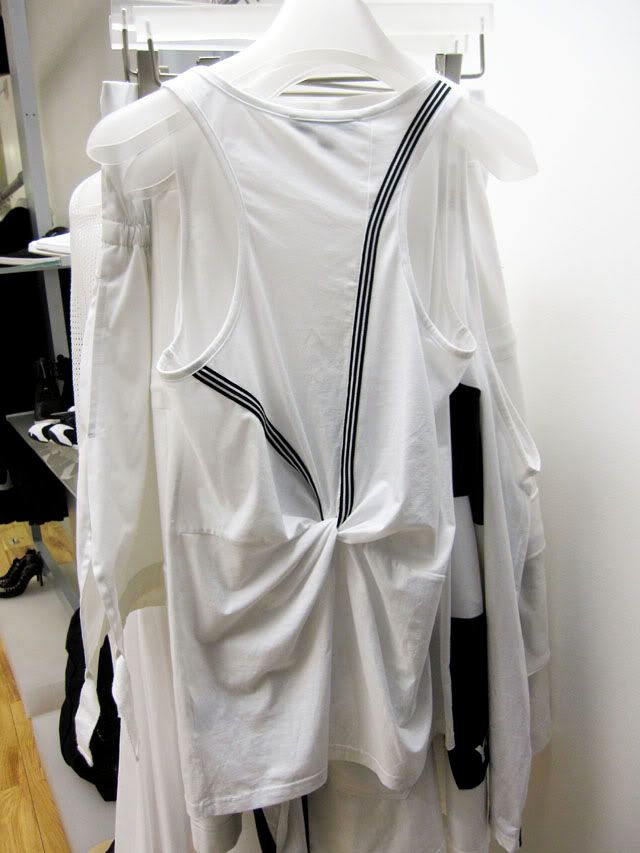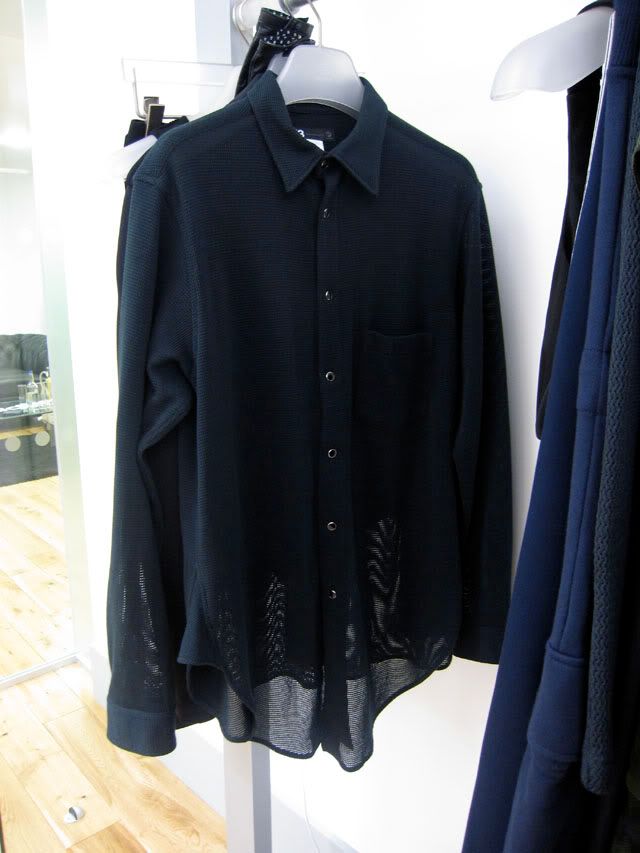 Some of my faves from the
Y-3
press day. I must admit I wasn't quite sure about these items on the catwalk, but up close is a different story. I'm all for non-traditional summer clothing and the 'rocker' theme supports this perfectly, with a monochromatic colour palette and sporty take on the maxi skirt. Even though I haven't got round to posting my carefully cultivated Spring 2011 trend ideas, cute shirts with sleeveless collars were definitely present and I can't wait to try and find my own version.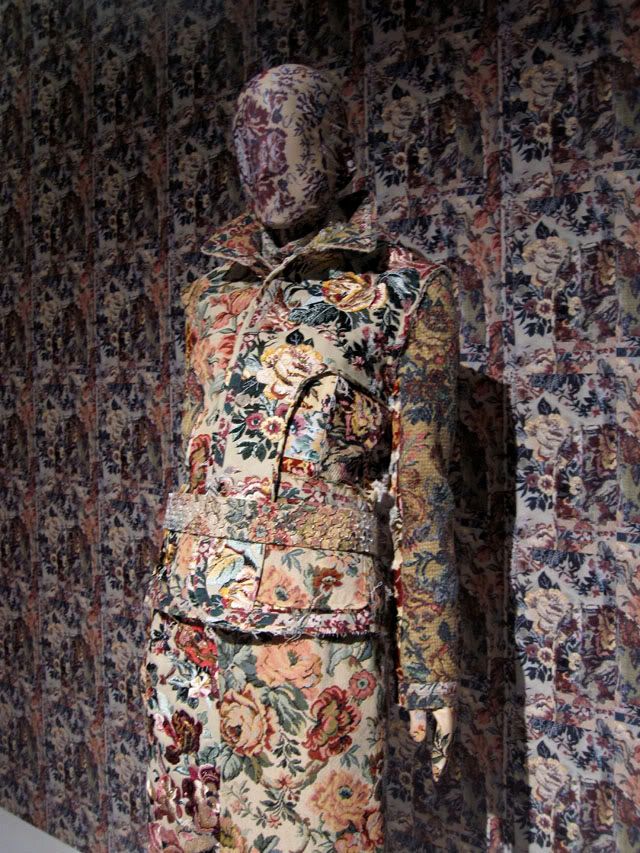 It was bad enough having to leave
New York
. It was even worse knowing that I would be missing the
Japan Fashion Now
exhibition at the
FIT Museum
entirely, but little did I know that the
Barbican
(in London) had something up its sleeve.
Future Beauty: 30 Years of Japanese Fashion
pretty much does what it says on the tin, it documents the rise of Japanese fashion design and how their point of view differs from that of the West. The figure is often concealed and manipulated, treated as more of a sculpture than just simply something to dress and pieces are featured by greats such as
Yohji Yamamoto
,
Junya Watanabe
and
Issey Miyake
, as well as a few others I hadn't previously heard of.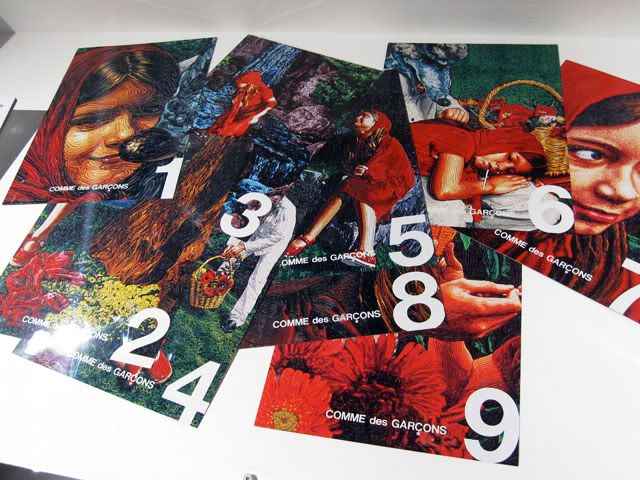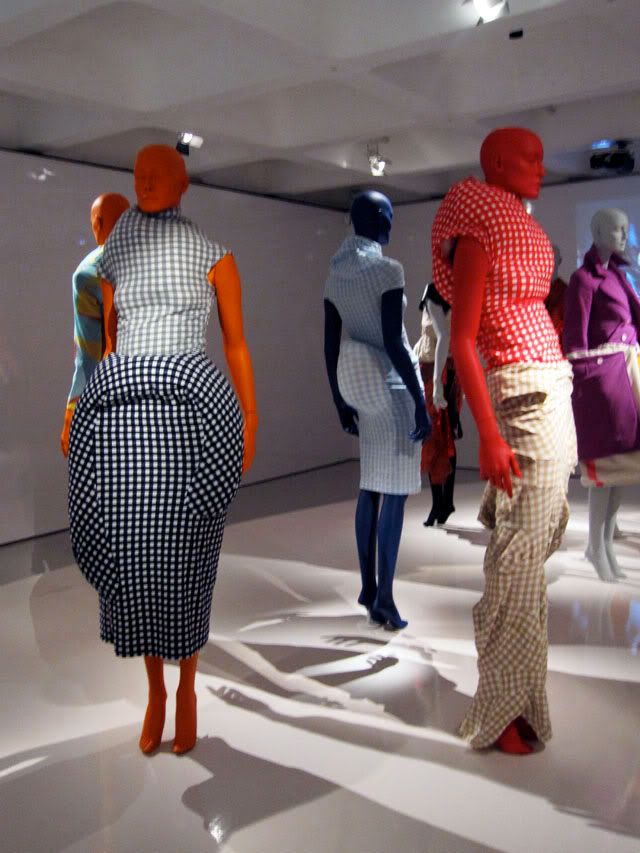 Of course photography was not allowed (it's situations like this that make me glad I don't have a massive DSLR), but me being the devious blogger I am, managed to take a few (correction, many) sneaky snaps to show you what's on offer without totally spoiling the whole experience. There are also lengthy film interviews with
Yohji Yamamoto
and
Rei Kawakubo
, which meant that I managed to spend around 3 hours in the gallery taking notes and generally avoiding the dull British weather. I was determined not to miss the exhibition like I did the
Martin Margiela retrospective at Somerset House
, but luckily it's on until early February next year so I hope some of you will be able to make it there. What are your favourite aspects of Japanese fashion?
Follow on